Find Top-Rated, Honest, And Ethical




California Lawyers
Submit Your Case And Get An Answer Within 15 Minutes
HOME > CALIFORNIA ATTORNEY SEARCH
How To Find The Best Lawyers In California
Can The California State Bar Help me Find a Lawyer?
​
The short answer is no. Since the California State Bar is a regulatory body, it cannot recommend California lawyers to the public. Instead, you should request a lawyer referral from a California Bar Certified lawyer referral service.
The State Bar of California is in charge of the admission of lawyers in California into practice, it also investigates on average 16,000 complaints of professional misconduct every year, and takes appropriate disciplinary action.
California was one of the first states to consolidate its bar association and make it mandatory, it is also the only state bar that operates its own State Bar Court for disciplinary cases. The California State Bar has over 189,000 active members making it the largest state bar association in the United States.
Can The California State Bar Help me Find a Lawyer?
What's a Certified Lawyer Referral Service?
A lawyer referral service is a network of licensed lawyers who are in good standing with the California State Bar. A potential client who contacts a certified lawyer referral service is referred to a lawyer who specializes in the area of law that is most appropriate for their problem.
Some lawyer referral services in California charge a fee for providing a referral, while others are free of charge like 1000Attorneys.com. Prospective clients are connected to lawyers who have agreed to provide a free initial consultation.
The California State Bar does not have a centralized lawyer referral service, they do have a list on their website of county bar associations that offer referral services and independent lawyer referral services. You can either call into the lawyer referral service and talk to someone who can refer you to a local attorney, or you can request a lawyer referral online.
The California State Bar recommends that you contact the referral service for the county where you require legal services, they will provide you with a list of certified lawyer referral services in each county.
You won't be able to obtain a list of lawyers from any lawyer referral service so it's always a good idea to contact a few lawyer referral services to obtain a second opinion on your case.
Some local associations, like the Los Angeles Bar Association for example, also provide lawyer referrals for most areas of law.
Is Using Lawyer Directories A Good Idea?
Most popular lawyer directories like AVVO, Super Lawyers, Finlaw.com and Nolo.com are not certified by the California State Bar to operate as lawyer referral services.
Lawyer directories are mostly marketing platforms where lawyers can showcase their legal services regardless of their background, standing status with the California Bar or experience.
Lawyer directories can be helpful to cross-reference and compare lawyers in your area while conducting a lawyer search. They can also be a good tool to filter out lawyers outside the area of expertise and experience, however, conducting due diligence is strongly advised before entering into a contractual agreement.
How Do I Prepare For a Legal Consultation?
When you have your initial consultation with a lawyer, you want to be well prepared so that you can make the most out of your first meeting. Most lawyers will appreciate someone who presents them with all the evidence to support their claim.
In order to give you a very good idea of how to proceed with your claim, they will need to have a clear picture of the circumstances surrounding your case. Before your initial interview, it's always recommended to prepare a list of questions beforehand, so that you can walk away with all your questions answered.
Apart from discussing the details of your case, make sure you talk about all the costs associated with legal fees. If possible, request your lawyer to break down all fees in writing so you don't have any surprises as you move forward.
What Should I Know about Hiring a Lawyer in California?
The main benefit of working with a certified lawyer referral service is that they conduct a thorough background check on each attorney in their network.
When you start working with a lawyer, document everything and keep all your paperwork organized. Certified lawyer referral services monitor the attorney's performance while your case is open.
You also want to keep the lawyer referral service on the loop as your case progresses and when it settles. They use this information as part of the monitoring process to make sure the attorney complies with quality standards.
​
What's a Certified Lawyer Referral Service?
Is Using Lawyer Directories A Good Idea?
How To I Prepare For a Legal Consultation?
What Should I Know about Hiring a Lawyer in California?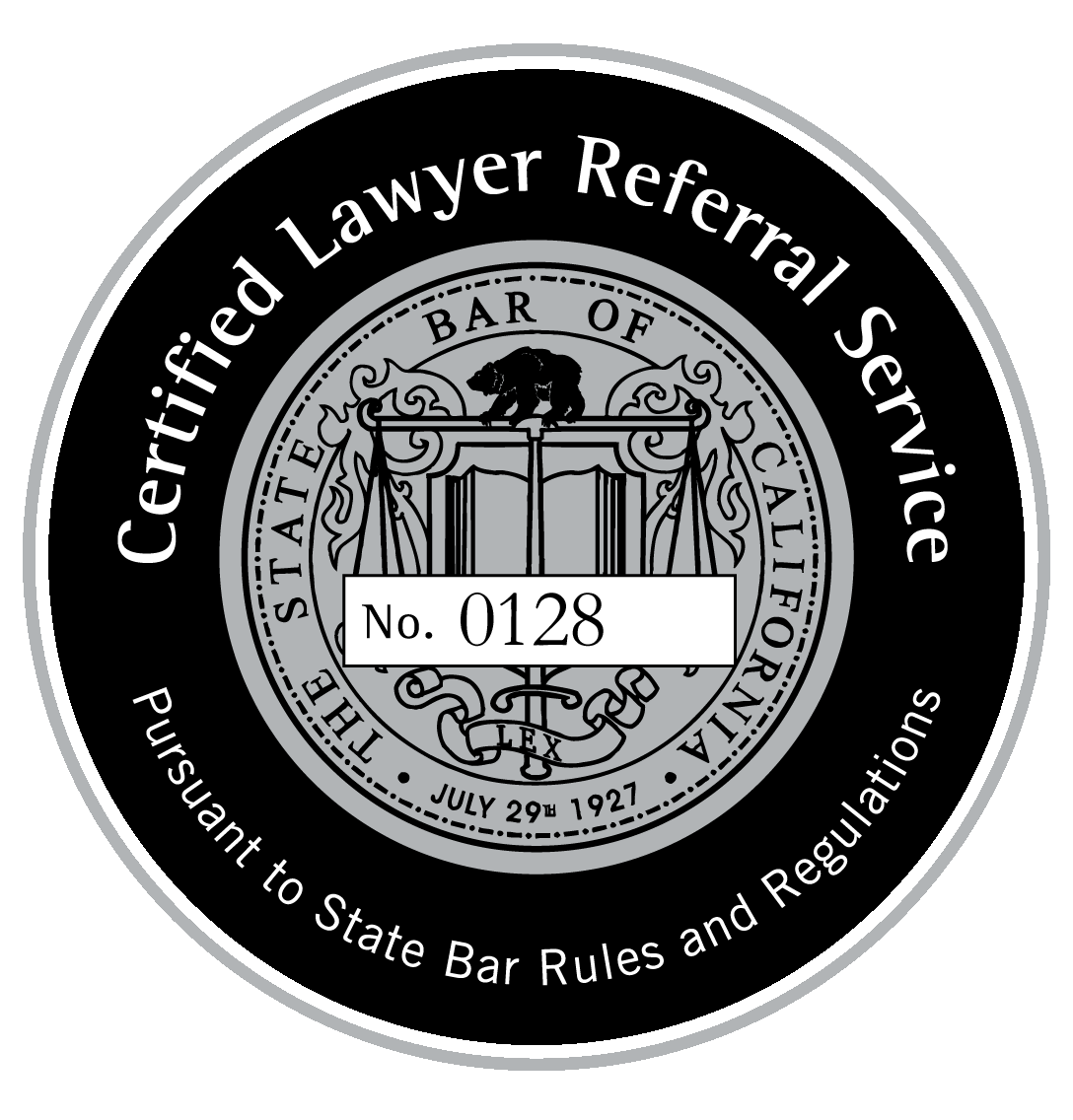 California Lawyer Referral And Information Service
​
1000Attorneys.com is a California Bar Certified Lawyer Referral and Information Service.
This is a public service that helps members of the public to find a competent and pre-screened lawyer and receive general knowledge about common legal issues.
Accessing information via our site is not expensive and there is no charge to get a referral to an attorney or for legal consultations.
​
Our History

Established in 2005, 1000Attorneys.com Lawyer Referral Service is the fastest growing lawyer referral service in California.
Members of the public have turned to the 1000Attorneys.com as a reliable resource for more than 15 years to locate California lawyers and for general knowledge on legal issues.
​
How the LRS Works

Via the 1000Attorneys.com portal, the public will find a competent California attorney. Lawyer referrals are available in English and Spanish.
Clients are referred to an attorney who is competent to handle the case after having some fundamental knowledge about a case. A free 30 minute consultation with the attorney will be offered to each referred client.
​
Hundreds of articles on common legal issues, in English and Spanish, can also be obtained by the public via our blog. These pieces of information address a wide variety of legal issues in Southern California.
​
A LRS representative will contact the client from time to time after receiving a referral, either by phone or mail for quality management purposes, or to obtain basic information about the status of your case.
​
About our network of lawyers

Lawyers in our network charge fair legal fees. Free, pro bono legal services are not offered by LRS lawyers.
Each LRS attorney has shown that he or she is eligible in a specific field of law practice and has met several requirements of certification.
In just about every field of law practice, and in many different language and location requirements, the LRS can refer clients to an honest and reputable California attorney.
​
How to find the best lawyer for your legal case:
​
1. The fastest way to have your legal issue reviewed by one of our attorneys is to send your details online. Your information will go directly to our 24 hour legal department. You will get a reply via email within 15 minutes.
​
2. You may also inquire about your legal issue via chat where you can get more information related to different areas of law that apply to your case.
​
3. By calling our lawyer referral hotline 661-310-7999. Our agents are not attorneys and cannot provide legal advise. Due to high call volumes, it's highly recommend that you use option # 1 above.