>Why is important to hire
pre-screened California
estate planning attorneys.
Everyone in California has an estate. An estate is all that you own by definition, which includes all land, cars, jewelry, stocks, and assets. Though easy in principle, what happens when you die? Who's going to receive your assets?
This is where it comes to an estate plan. An estate plan, which contains legal documents that contain guidance, helps you to provide for the future of your family upon your death.
​
This process of preparation can be a daunting, mental, and stressful one. Although it's best to consult with a California estate planning lawyer to ensure that all problems are properly handled and sound decisions are made about your proposal, this guide highlights what a California estate planning lawyer can do for you.
​
A California estate planning attorney, also known as an estate law attorney or probate attorney, assists with the process of estate planning by writing down the wishes for disability and death.
This counsel will understand the right documentation to use and will propose alternatives to ensure that your objectives are properly carried out.
​
In addition, an attorney for estate law would have knowledge of state and federal laws that may influence how your estate is inventoried, valued, distributed, and taxed upon your death and will inform you adequately if that happens regarding the probate process.
GET AN ANSWER WITHIN 15 MIN.
Referencia de Abogados de CA
Encuentre

Abogados De Accidentes

Honestos
En Los Angeles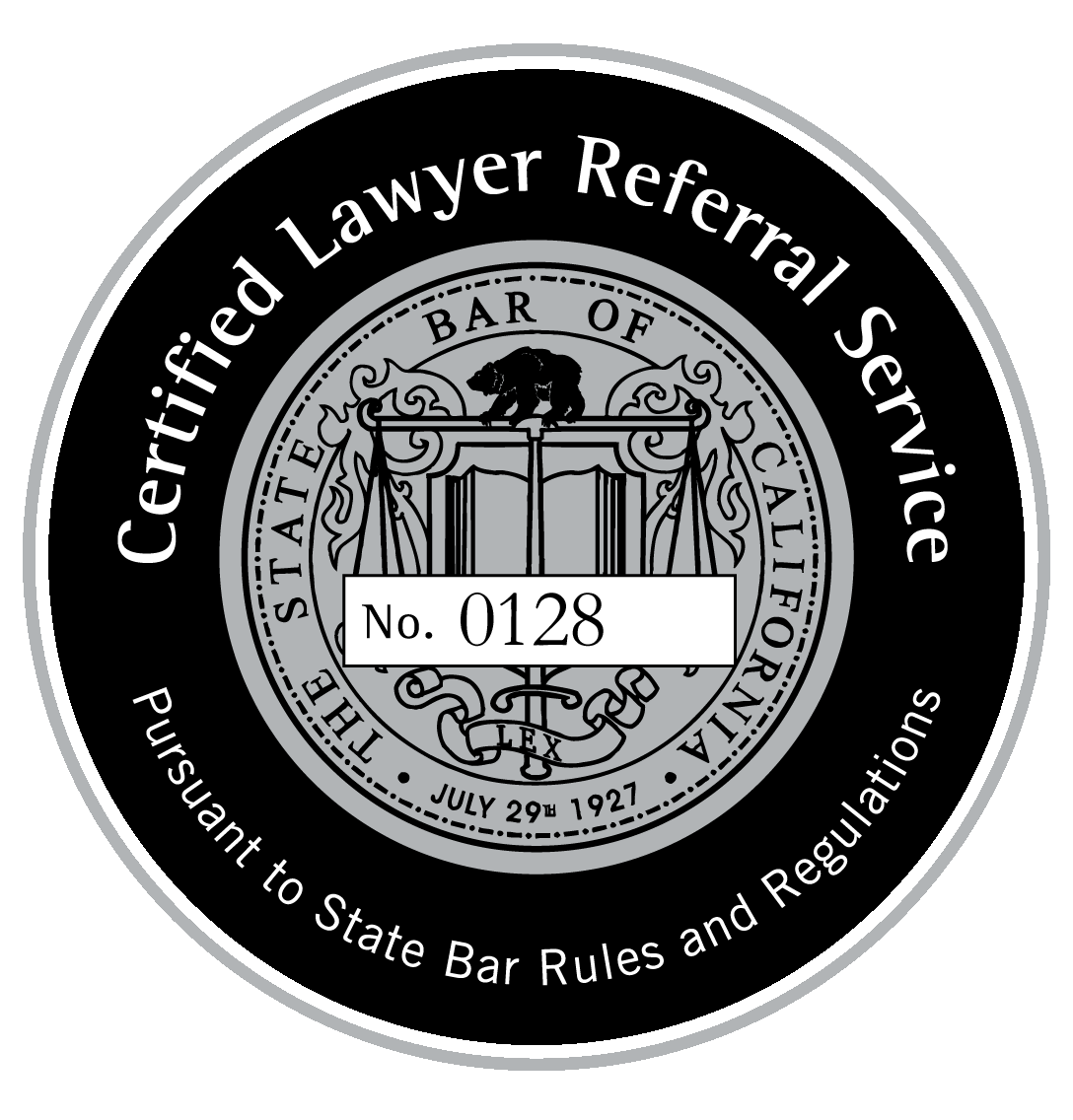 Encuentre Un Abogado De Accidentes!
1000Attorneys.com es un servicio de recomendación de abogados aprobado y certificado por la Barra de Abogados del estado de California.
​
Nuestra misión es ofrecer al público recomendaciones de abogados que han sido pre-aprobados y calificados en ley de accidentes de California.
​
Abogados De Accidentes California
​
Resbalones y Caídas En Los Angeles
​
Las lesiones por resbalones y caídas en California son muy comunes, las víctimas de accidentes por resbalones y caídas pueden sufrir lesiones corporales graves. Las lesiones graves para este tipo de accidentes involucran los siguientes escenarios:
​
Lesiones por resbalones y caídas mientras está en propiedad comercial; Lesiones por tropiezos y caídas en propiedades residenciales;

Una condición peligrosa en una propiedad; o,

Una lesión causada por alguien o algo en una propiedad.
Las lesiones causadas por este tipo de accidentes, si ocurren mientras se está en la propiedad de otra persona, pueden generar responsabilidad y, por lo tanto, responsabilidad para el propietario o la persona responsable del mantenimiento de las instalaciones.
Cada lesión por resbalón y caída en la propiedad de alguien se basa en hechos y circunstancias para determinar si una persona tiene un reclamo de responsabilidad por lesiones. Por lo tanto, dependiendo de las circunstancias, el propietario puede ser responsable de las lesiones sufridas.
Es importante comprender que el hecho de que una persona se lesione en la propiedad no significa que el dueño de la propiedad sea responsable de pagar automáticamente esas lesiones. Una víctima de resbalón y caída o tropiezo y caída debe probar la responsabilidad para demandar la recuperación financiera de un propietario o inquilino.
Sin prueba de negligencia por parte del propietario u operador de la propiedad, la víctima de resbalones y caídas no ganará el reclamo. La ley aplicable a un reclamo de responsabilidad de locales en California es muy compleja y necesita asistencia legal profesional para evaluar el reclamo por lesiones contra el propietario y la compañía de seguros.
Las instrucciones del jurado civil de California definen las leyes que debe seguir un jurado y lo que una parte lesionada debe probar en el tribunal si va a recuperar los daños del propietario. La ley especifica cuándo una persona es responsable de las lesiones. "El demandante afirma que él o ella resultó herido por la forma en que el acusado administró su propiedad. Para establecer este reclamo, el demandante debe probar todo lo siguiente:
Que el acusado poseía / alquilaba / ocupaba / controlaba la propiedad;

Que el acusado fue negligente en el uso o mantenimiento de la propiedad;

Que el demandante resultó herido en un accidente de resbalón y caída; y

Que la negligencia del acusado fue un factor obvio en causar la lesión por resbalón y caída del demandante ".
​
La responsabilidad básica del dueño de una propiedad se define de la siguiente manera:
"Una persona que posee, arrienda, ocupa o controla la propiedad es negligente si no utiliza un cuidado razonable para mantener la propiedad en una condición razonablemente segura. Una persona que posee, arrienda, ocupa o controla la propiedad debe tener un cuidado razonable para descubrir cualquier condición insegura y para reparar, reemplazar o dar una advertencia adecuada de cualquier cosa que razonablemente pueda dañar a otros ".
Abogados de Resbalones y Caídas en Los Ángeles
​
Si sus lesiones ocurrieron en cualquier parte del sur de California, contratar a un abogado de resbalones y caídas en Los Ángeles tiene sus ventajas. Al ir en contra de las grandes compañías de seguros para buscar una compensación justa por sus lesiones por resbalones y caídas, necesita un abogado que pueda navegar por el sistema judicial local, esté bien conectado con el personal de la corte y haya obtenido resultados favorables para lesiones por resbalones y caídas anteriores. víctimas
Un abogado de resbalones y caídas previamente seleccionado en Los Ángeles será su mejor opción cuando busque representación legal para cualquier accidente de resbalón y caída.

Cómo Encontrar Abogados de Accidentes de Resbalones y Caídas en Los Ángeles
​
Su mejor opción para encontrar un abogado de accidentes por resbalones y caídas en Los Ángeles es comunicarse con el Colegio de Abogados del Estado de California, donde encontrará una lista de servicios de referencia de abogados certificados.
Estas organizaciones están aprobadas por el Colegio de Abogados del Estado para proporcionar referencias a abogados de resbalones y caídas en Los Ángeles que cumplen con los requisitos de experiencia.
En 1000Attorneys.com, estamos orgullosos de haber servido a miles de californias desde 2005 en la búsqueda de abogados con experiencia en resbalones y caídas.
Encuentre Abogados De Accidentes En Su Area!
Reciba Una Respuesta En Menos De 15 Minutos
Abrimos Las 24 Horas.
California State Bar Certified
Lawyer Referral Service
​
California Attorney Search Hotline 1.661.310.7999
​
Centro Legal Hispano
​
​
​
​
​
​
Reproduction in whole or in part in any form or medium without express written permission is prohibited. Service provided by 1000Attorneys.com, a State Bar Certified Attorney Referral and Information Service ( Certification # 0128 ). Disclaimer: All Lawyer Referrals are unbiased and impartial. This service is not paid lawyer advertising nor is the service owned or operated by lawyers receiving referrals. Members of our network must meet minimal requirements set forth by the service and the CA State Bar. Information provided in this website is not legal advice and no attorney-client relationship if formed by use of this website. 1000Attorneys.com | California Lawyer Referral and Information Service | Los Angeles, California | info@1000attorneys.com | 661-310-7999 | Locations: Beverly Hills, Los Angeles, Long Beach, Glendale, Santa Clarita, Lancaster, Palmdale, Pomona, Torrance , Pasadena, El Monte, Downey, Inglewood, West Covina, Norwalk, Burbank, Newport Beach, Laguna Beach, Santa Monica, Anaheim, Santa Ana, Irvine, and San Diego