Norwalk Legal Resources
​
Norwalk Courthouse
12720 Norwalk Blvd.
Norwalk, CA 90650
(562) 345-3700
​
BUILDING HOURS
The courthouse is open from 8:00 a.m. to 4:30 p.m. and the Clerk's Office is open from 8:30 a.m. to 4:30 p.m. , Monday through Friday, except court holidays.
TRANSPORTATION AND PARKING INFORMATION
General Parking: General Parking – Parking is available for a fee in the City of Norwalk parking structure off Civil Center Dr. (east of the courthouse). Enter from Avenida Manuel Salinas. Large vehicles may exceed the height limitation – for directions, see the attendant.
​
Civil Clerk's Office
Location 1ST Floor Room 101
Phone General Civil 562 345-0899
Limited Civil Collections 562 345-0898
Phone Hours 8:30 a.m. - 10:30 a.m.
1:30 p.m. - 3:30 p.m.
​
Civil Clerk's Office
Location 1ST Floor Room 101
Phone Limited Unlawful Detainer 562 345-0897
Phone Hours 8:30 a.m. - 10:30 a.m.
1:30 p.m. - 3:30 p.m.
​
Criminal Clerk's Office
Location 7TH Floor Room 714
Phone 562 345-0896
Phone Hours 8:30 a.m. - 10:30 a.m.
1:30 p.m. - 3:30 p.m.
​
General Information
Phone 562 345-3700
Self Help Center
Location Room 104
Description View Self-Help Center information
On the Self-Help Information page,
click on the "Where Can I Get Help?" link

Snack Bar
Location 1ST Floor
Hours Mon - Fri
7:30 a.m. - 2:00 p.m.
​
District Attorney
Location Location: 2nd Floor, Room 201
Phone 562 807-7212
Description View website for more information.
Los Angeles County Board of Supervisors
Location 7th Floor, Room 704
Phone 562-807-7350

Probation Office (Court Liaison)
Phone 562 807-7370
562-807-7359
Description View website for more information.

Public Defender's Office
Location 1st Floor, Room 109
Hours Mon-Thurs
7:30 a.m. – 4:30 p.m.
Fri
8:00 a.m. – 4:30 p.m.
Phone 562-651-2500

Sheriff's Office
Location 1st Floor, Room 108
Phone 562 807-7283
​
Not all attorneys can fit the bill. Some don't have the experience, and some have been handed disciplinary actions in the past. Your legal issues are urgent, but how can you avoid the lawyers who might not be fit for your unique case?
It's simple: get a referral!
​
Depending on your current concerns, we can link you up with an attorney best suited to handle your claim.
​
​
Have employment issues? We have an excellent roster of skilled and trusted Norwalk employment discrimination lawyers, wrongful termination attorneys, retaliation claims lawyers, and so much more.
​
We make sure you're connected to an attorney in minutes. For example, if you have labor law problems regarding age-related discrimination and harassment, we can refer you to prescreened Norwalk age discrimination lawyers who know their way around similar cases.
​
​
Need a car accident lawyer in Norwalk? A bus accident attorney? Perhaps, you need counsel on premises liability or faulty products?
​
Whatever the related injuries and accidents you've had, we have a fitting prescreened Norwalk Personal Injury Attorney for you! They'll be able to handle negligence-related accidents and help you get compensation for the physical, emotional, and financial losses you incur due to the accident.
​
Start Talking To A Norwalk Lawyer In Minutes!
​
Need an attorney ASAP? Get a free case review so we know which of our attorneys can help you the most!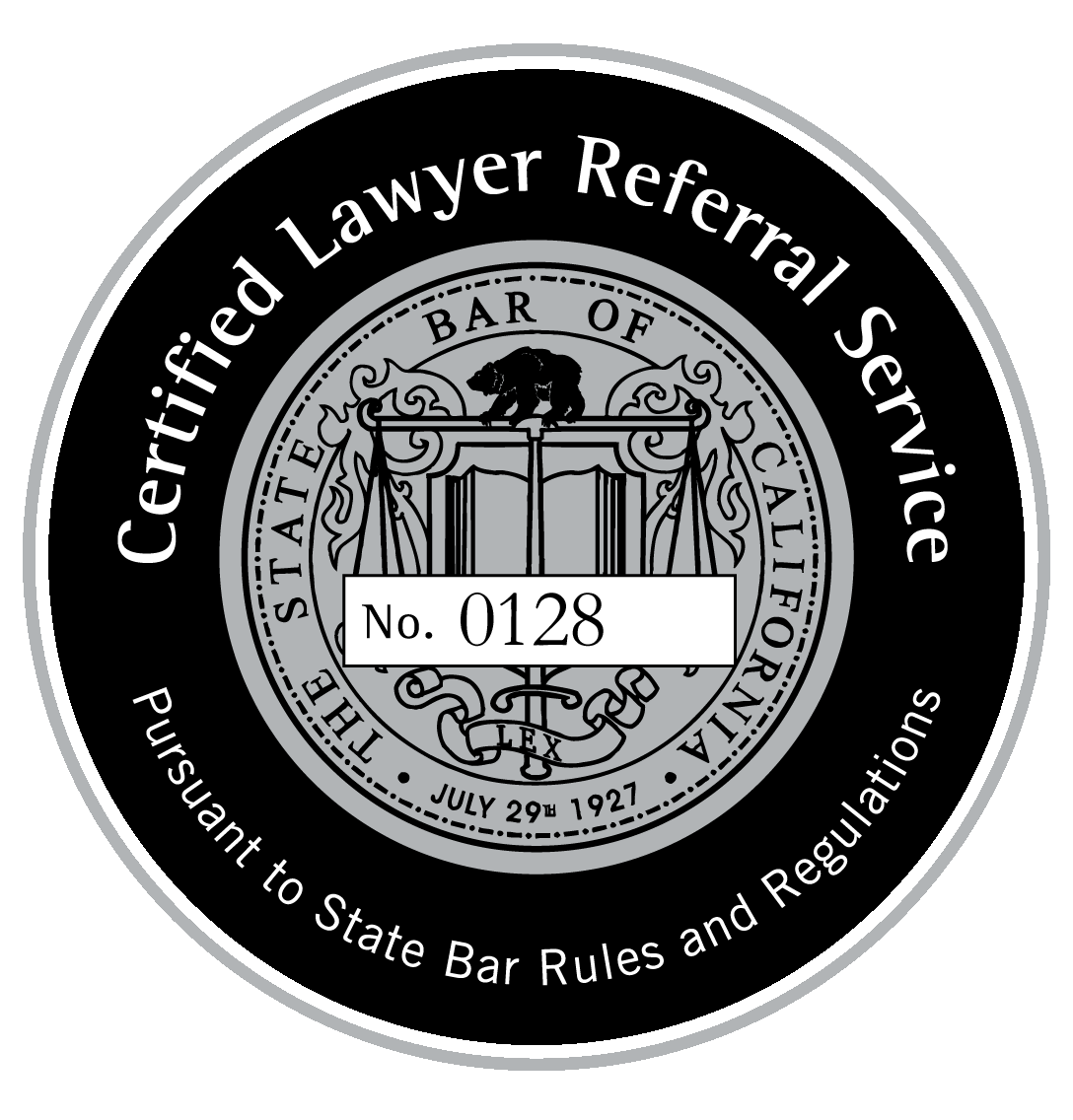 California State Bar Certified Norwalk Lawyer Referral Service
1000Attorneys.com is a California State Bar Certified and approved Lawyer Referral and Information Service.
​
We provide unbiased and impartial lawyer referrals. This service isn't owned nor operated by lawyers receiving. referrals.
Our objective is that you receive the best comprehensive, high-quality legal representation while holding California attorneys to the highest standards of professional conduct.​​
​
Why Lawyer Referrals Matter
The California State Bar investigates on average 16,000 complaints of professional misconduct by attorneys annually.
​
We conduct due diligence by researching and recommending the best local attorney for your case.
Our team of experts verify attorneys are in good standing and have the required experience in the type of law related to your legal issue.
​
Learn more about attorney discipline here:
Our History
Since 2005, we have assisted people who need legal representation but whose ability to locate reputable California Lawyers is frustrated by unreliable law firm marketing of self-promoting lawyers and biased legal advertising. ​
​
How the LRS Works

Anyone seeking competent and honest legal representation in California, can request a FREE lawyer referral.
​
Once you submit your case details online, our legal 24-hour legal department will review your claim and reply via email. Most cases are reviewed and answered within 15 minutes.
A free 30 minute consultation with the attorney will be offered to each referred client.
​
A representative will follow up a few days later via email with the client after receiving a referral for quality management purposes, or to obtain the status of the case.
​
About lawyers from our network

California lawyers in our network are insured, in good standing with the California State Bar, and have substantial experience in their practice area.
Attorneys are available in most areas of law throughout Southern California. Every lawyer in or network has been vetted for:
​
Credentials

Education

Communication skills

Performance

Client reviews

Fair legal fees

Continuing education

Professional affiliations
​
Additionally, we conduct criminal background checks and attorneys are always monitored by our service.
​
How to find the best lawyer for your legal case:
​
1. The fastest way to have your legal issue reviewed by one of our attorneys is to send your details online.
Your information will go directly to our 24 hour legal department bypassing our call center. You will get a reply via email within 15 minutes.
​
2. You may also inquire about your legal issue via chat where you can get more information related to different areas of law that apply to your case.
​
3. By calling our lawyer referral hotline 661-310-7999. However, our agents are not attorneys and cannot provide legal advice. Due to high call volumes, it's highly recommended that you use option # 1 above.
Open 24 Hours.
Get An Answer Within 15 Minutes.
Affordable And Fair Legal Fees. Payments Plans Also Available
Lawyer Referrals Available For Most Areas Of Law In California
We'll Find The Best Local California Attorney For Your Legal Case