Palmdale Legal Resources
Administrative Services
Physical Address
38300 Sierra Highway, Suite A
Palmdale, CA 93550
Phone: 661-267-5115
Office Hours
Monday through Thursday
7:30 a.m. to 6 p.m.
Closed Fridays
​
City Attorney
Physical Address
38300 Sierra Highway
Suite A
Palmdale, CA 93550
Phone: 661-267-5108
​
Economic & Community Development
Physical Address
38250 Sierra Highway
Palmdale, CA 93550
Phone: 661-267-5100
Office Hours
Monday through Thursday
7:30 a.m. to 6 p.m.
Closed Fridays
​
Neighborhood Services
Neighborhood Services works to improve and strengthen Palmdale's neighborhoods through community engagement, neighborhood revitalization and public safety programs to support, foster, and maintain a safe community and affordable housing.

Physical Address
38250 Sierra Highway
Second Floor
Palmdale, CA 93550
Phone: 661-267-5126
Fax: 661-267-5155
Office Hours
Monday through Thursday
7:30 a.m. to 6 p.m.
Closed Fridays
​
Partners Against Crime
Physical Address
38250 Sierra Highway
Second Floor
Palmdale, CA 93550
Phone: 661-267-5170
Office Hours
Monday through Thursday
7:30 a.m. to 6 p.m.
Closed Fridays
​
​
What's the fastest way to narrow down your California Attorney Search? Get a referral!
Our prescreened Palmdale California Lawyers have trusted attorneys vetted for their experience and backgrounds free of disciplinary actions.
​
​
Have you been in a car accident? A dog bite incident? Did you slip and fall in someone's pool? Accidents aren't always your fault. But, if someone is, they're liable to pay for the financial and emotional damages you've sustained.
Our Palmdale personal injury lawyers have experience in dealing with defendants, their insurance companies, and all relevant parties in Palmdale Personal Injury Claims.
Depending on the nature of your accident, we can refer you to Palmdale car accident lawyers, bus accident attorneys, motorcycle accident lawyers, and many more!
​
Our prescreened Palmdale, California employment lawyers have handled various labor law claims. They can help you with discrimination, retaliation, harassment, whistleblower protections, wage claims, employee benefits, and other crucial employment law claims in California.
​
If successful, you'll be able to get compensation for the financial and emotional losses you suffer due to the violation of your labor rights. So, don't be afraid to assert your employment rights and hire a prescreened Palmdale, California employment lawyer to help you with it.
Find the Top Rated Attorneys in Palmdale, California
​
Choosing the optimal attorney alone is challenging but with 1000Attorneys it is easy. Our legal services are effective and will find you an attorney in Palmdale for your case. Take your case to us and discover what it has to offer.
​
1000attorneys made it easy for you in choosing the right attorney in Palmdale, California. We offer a lawyer referral service that will find you a qualified attorney in Palmdale at no cost and with high efficiency. Contact us for the test and see what it can do for you by submitting your case here.
​
​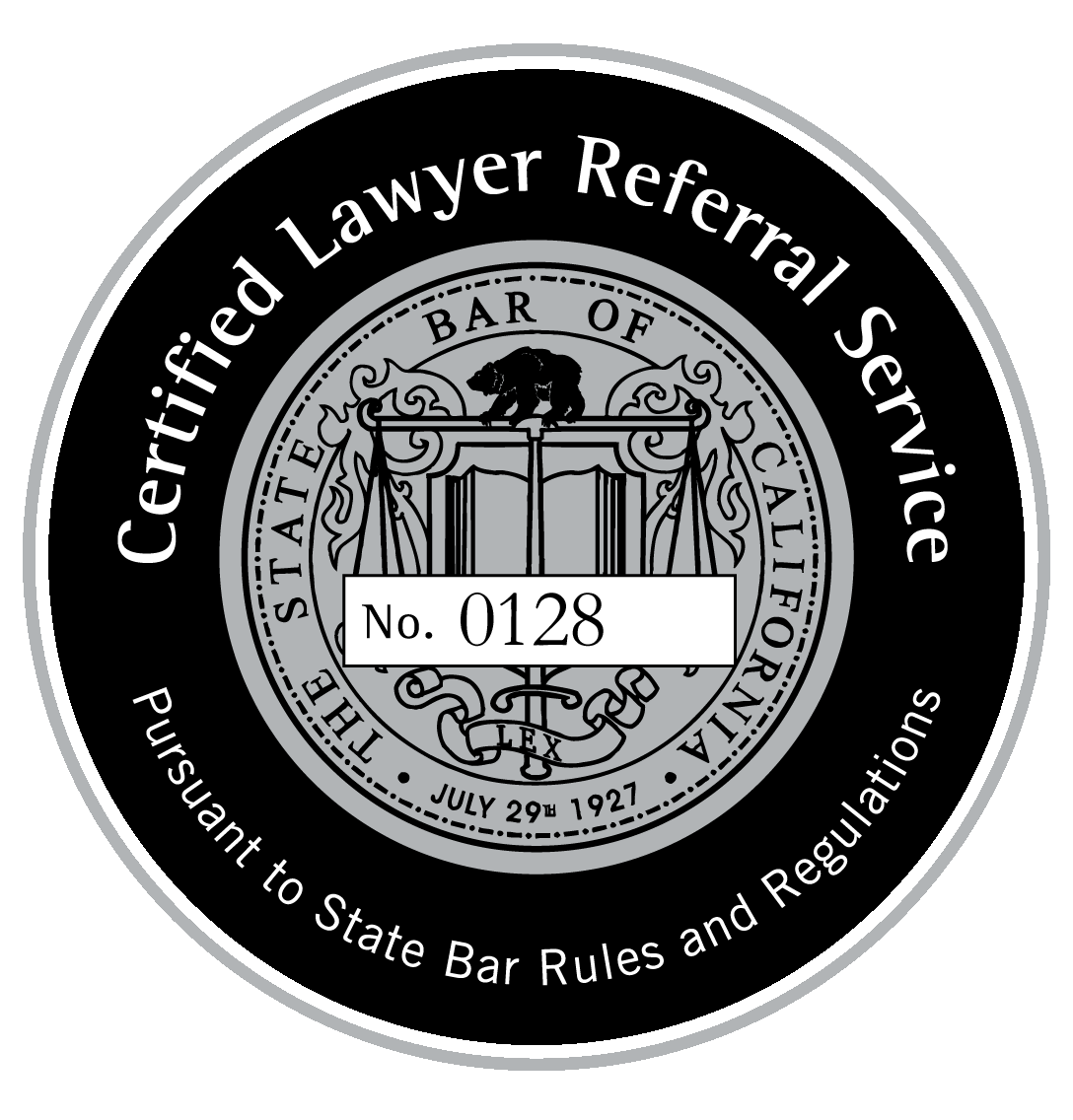 California State Bar Certified Palmdale Lawyer Referral Service
1000Attorneys.com is a California State Bar Certified and approved Lawyer Referral and Information Service.
​
We provide unbiased and impartial lawyer referrals. This service isn't owned nor operated by lawyers receiving. referrals.
Our objective is that you receive the best comprehensive, high-quality legal representation while holding California attorneys to the highest standards of professional conduct.​​
​
Why Lawyer Referrals Matter
The California State Bar investigates on average 16,000 complaints of professional misconduct by attorneys annually.
​
We offer unbiased California attorney referrals and conduct due diligence by researching and recommending the best local attorney for your case.
We verify attorneys are in good standing and have the required experience in the type of law related to your legal issue.
​
Learn more about attorney discipline here:
Our History
Since 2005, we have assisted people who need legal representation but whose ability to locate reputable California Lawyers is frustrated by unreliable law firm marketing of self-promoting lawyers and biased legal advertising. ​
​
How the LRS Works

Anyone seeking competent and honest legal representation in California, can request a FREE lawyer referral.
​
Once you submit your case details online, our legal 24-hour legal department will review your claim and reply via email. Most cases are reviewed and answered within 15 minutes.
A free 30 minute consultation with the attorney will be offered to each referred client.
​
A representative will follow up a few days later via email with the client after receiving a referral for quality management purposes, or to obtain the status of the case.
​
About lawyers from our network

California lawyers in our network are insured, in good standing with the California State Bar, and have substantial experience in their practice area.
Attorneys are available in most areas of law throughout Southern California. Every lawyer in or network has been vetted for:
​
Credentials

Education

Communication skills

Performance

Client reviews

Fair legal fees

Continuing education

Professional affiliations
​
Additionally, we conduct criminal background checks and attorneys are always monitored by our service.
​
How to find the best lawyer for your legal case:
​
1. The fastest way to have your legal issue reviewed by one of our attorneys is to send your details online.
Your information will go directly to our 24 hour legal department bypassing our call center. You will get a reply via email within 15 minutes.
​
2. You may also inquire about your legal issue via chat where you can get more information related to different areas of law that apply to your case.
​
3. By calling our lawyer referral hotline 661-310-7999. However, our agents are not attorneys and cannot provide legal advice. Due to high call volumes, it's highly recommended that you use option # 1 above.
Open 24 Hours.
Get An Answer Within 15 Minutes.
Affordable And Fair Legal Fees. Payments Plans Also Available
Lawyer Referrals Available For Most Areas Of Law In California
We'll Find The Best Local California Attorney For Your Legal Case