>Why is important to hire
pre-screened California
estate planning attorneys.
Everyone in California has an estate. An estate is all that you own by definition, which includes all land, cars, jewelry, stocks, and assets. Though easy in principle, what happens when you die? Who's going to receive your assets?
This is where it comes to an estate plan. An estate plan, which contains legal documents that contain guidance, helps you to provide for the future of your family upon your death.
​
This process of preparation can be a daunting, mental, and stressful one. Although it's best to consult with a California estate planning lawyer to ensure that all problems are properly handled and sound decisions are made about your proposal, this guide highlights what a California estate planning lawyer can do for you.
​
A California estate planning attorney, also known as an estate law attorney or probate attorney, assists with the process of estate planning by writing down the wishes for disability and death.
This counsel will understand the right documentation to use and will propose alternatives to ensure that your objectives are properly carried out.
​
In addition, an attorney for estate law would have knowledge of state and federal laws that may influence how your estate is inventoried, valued, distributed, and taxed upon your death and will inform you adequately if that happens regarding the probate process.
GET AN ANSWER WITHIN 15 MIN.
Centro Legal Hispano Y Referencia de Abogados
Seleccionamos, Monitoreamos Y Verificamos Credenciales de Abogados En California.
Recomendación De Abogados Calificados Y Consulta Legal GRATIS Las 24 Horas.
Trabaje Con Abogados Honestos, Y Con
Trayectoria De Profesionalismo Y Honestidad.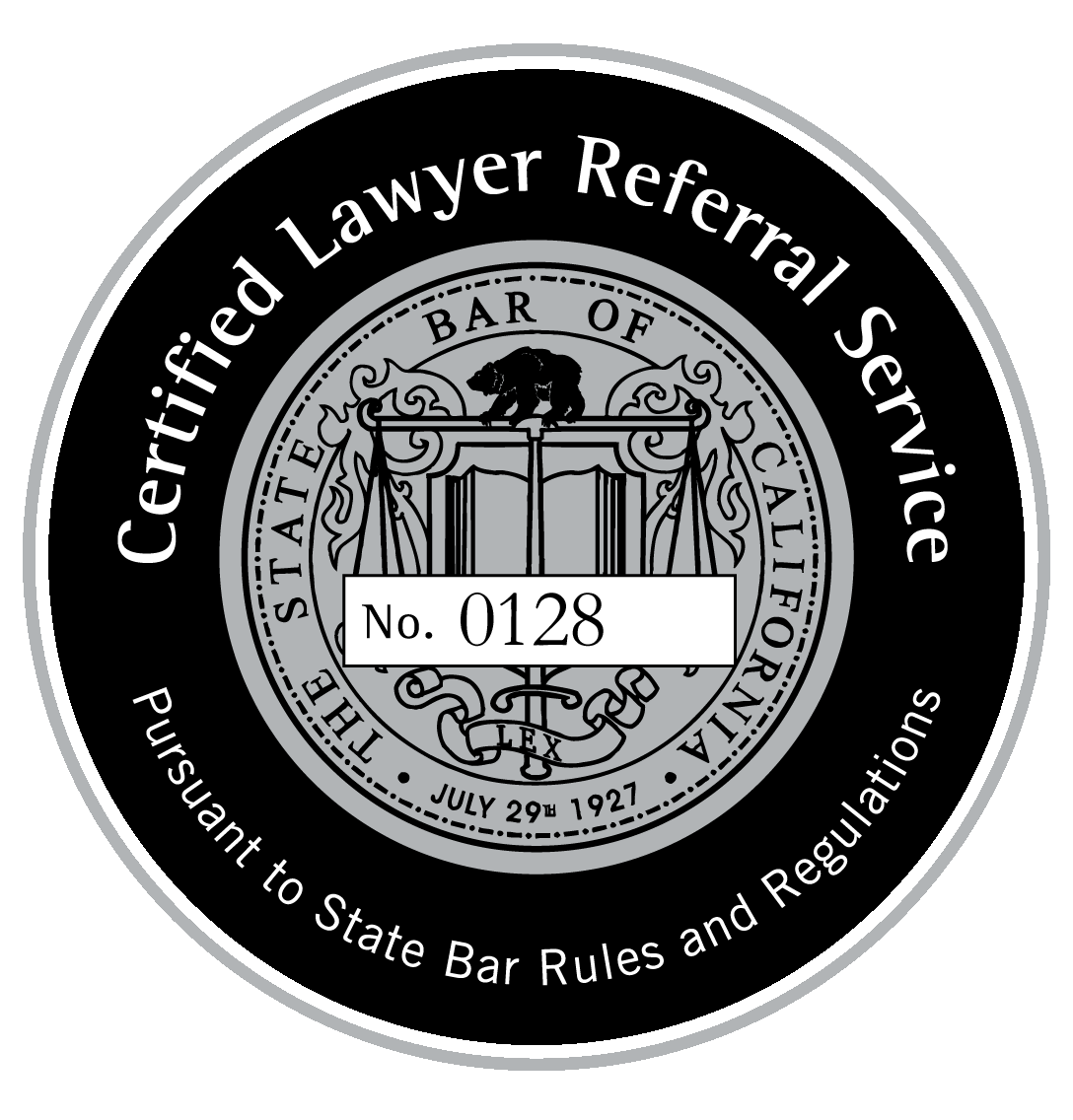 Abogados en California fueron suspendidos en el 2019 por cometer faltas de conducta no ética.
Abogados de California fueron expulsados en 2019 después de una condena por un delito grave, por fraude o un delito que implica depravación moral.
Abogados de California fueron disciplinados en 2019 sólo en el condado de Los Ángeles. El Condado de Orange tubo 27 abogados y el Condado de San Diego 20 abogados.
Abogados de California fueron castigados en el 2020. Esto incluye suspensiones, libertad condicional e inhabilitaciones.
*Data obtained from The California State Bar's public records. Official discipline information can be found on an attorney's individual profile.
Servicio De Referencia De Abogados De California.
Confirmamos Credenciales
Verificamos asociaciones profesionales, títulos universitarios, premios, experiencia laboral y requisitos de educación continua.
1000Attorneys.com - Centro Legal Hispano es un grupo dinámico de jóvenes profesionales, defensores de ley, estudiantes de derecho y ciudadanos comprometidos a hacer que la industria legal sea mejor, más transparente y ética.
Asistimos a las personas que necesitan representación legal pero cuya capacidad de localizar Abogados de California honestos y acreditados se ve frustrada por la comercialización poco confiable de abogados de autopromoción y publicidad legal sesgada.
Desde 2005, nuestro equipo defensores de ley ha estado trabajando juntamente con la Barra de Abogados del Estado de California (certificación # 0128) al monitorear y recomendar abogados de California al público.
Realizamos la debida diligencia investigando, revisando y recomendando el mejor abogado local con experiencia comprobada en el tipo de ley necesaria para su problema legal. Cada abogado de es seleccionado basado en su experiencia, credenciales, honestidad, e historial de responsabilidad profesional y ética.
1000Attorneys.com no es propiedad ni está operado por abogados que reciben referencias; nuestro objetivo es que reciba la mejor representación legal integral y de alta calidad mientras exijimos a los abogados de California los más altos estándares de servicio.
Desempeño
Los abogados deben presentar informes de progreso mientras trabajan en su caso. Monitoreamos su desempeño hasta que se resuelva su caso.
Ética
Nuestro equipo realiza verificaciones de antecedentes penales y verifica que cada abogado esté al día con el Colegio de Abogados de California en todo momento.
Tarifas Legales
También nos aseguramos de que los abogados de nuestra red cobren honorarios legales razonables y que compensaciones monetarias se desembolsen a tiempo a nuestros clientes.
TRABAJE CON ABOGADOS HONESTOS
Cómo encontrar el mejor abogado en su area?
ENVÍE LOS DETALLES
DE SU CASO
Sólo lleva un par de minutos completar nuestro formulario de admisión. Necesitamos conocer su problema legal, ubicación e información de contacto para poder procesar una referencia de abogado.
OBTENGA UNA
RECOMENDACION
Cada caso es diferente, a veces su problema legal puede resolverse sin contratar a un abogado. Nuestros coordinadores lo orientarán en la dirección correcta donde puede resolver su reclamo.
CONTRATE A UN ABOGADO
PRE-PROBADO
Recibirá una respuesta dentro de los 15 minutos después de enviar los detalles de su reclamo en línea. Será referido a un abogado cerca de su ubicación para un análisis legal GRATIS de su caso en profundidad.
La Barra De Abogados Del Estado De California Y Nuestra Certificación
El Colegio de Abogados del Estado de California es la agencia reguladora para los abogados de California a cargo de las admisiones y la disciplina.
El Colegio de Abogados del Estado no es un servicio de referencia de abogados y no puede brindar asesoramiento legal ni dirigir a nadie que busque una referencia a un abogado específico o que realice una búsqueda de abogados para un caso específico.
Como un servicio certificado de referencia de abogados, 1000Attorneys.com - Defensores de derecho y leyes está controlado por el estatuto (Código de Negocios y Profesiones sección 6155 y Reglas de Abogados del Estado Título 3. Programas y Servicios. División 5.
Proveedores de Programas y Servicios. Capítulo 3. Servicios de referencia de abogados). La mayoría de los directorios legales, redes de abogados o plataformas de correspondencia cliente-abogado que se encuentran en el internet no están certificados.
Muchas veces estos "grupos legales" son agencias de publicidad que anuncian en nombre de un grupo de abogados que comparten altos costos asociados con la comercialización de sus servicios. Se recomienda al público que realice la debida diligencia al elegir la representación legal que utiliza estos servicios. Solamente un servicio de referencia de abogados certificado por la Barra de Abogados de California realiza el estudio debido de cada abogado para confirmar su trayectoria y experiencia.
Una organización que quiera operar como un servicio de referencia de abogados debe solicitar y recibir la certificación de la Barra de Abogados del Estado de California para comercializar sus servicios al público.
"Nuestra certificación garantiza que los clientes reciban referencias de abogados con experiencia, asegurados, calificados y comprometidos a servir a clientes con una amplia gama de problemas legales".
Nuestra certificación también protege al público al establecer estándares mínimos que cada abogado participante debe cumplir. También sirve al público al apoyar actividades para proporcionar servicios legales asequibles.
California State Bar Certified
Lawyer Referral Service
​
California Attorney Search Hotline 1.661.310.7999
​
Centro Legal Hispano
​
​
​
​
​
​
Reproduction in whole or in part in any form or medium without express written permission is prohibited. Service provided by 1000Attorneys.com, a State Bar Certified Attorney Referral and Information Service ( Certification # 0128 ). Disclaimer: All Lawyer Referrals are unbiased and impartial. This service is not paid lawyer advertising nor is the service owned or operated by lawyers receiving referrals. Members of our network must meet minimal requirements set forth by the service and the CA State Bar. Information provided in this website is not legal advice and no attorney-client relationship if formed by use of this website. 1000Attorneys.com | California Lawyer Referral and Information Service | Los Angeles, California | info@1000attorneys.com | 661-310-7999 | Locations: Beverly Hills, Los Angeles, Long Beach, Glendale, Santa Clarita, Lancaster, Palmdale, Pomona, Torrance , Pasadena, El Monte, Downey, Inglewood, West Covina, Norwalk, Burbank, Newport Beach, Laguna Beach, Santa Monica, Anaheim, Santa Ana, Irvine, and San Diego