LAWYER REFERRAL MARKETING
CALIFORNIA STATE BAR CERTIFIED LAWYER REFERRAL AND INFORMATION SERVICE
LRIS Membership Information
​
In a marketplace cluttered with self-serving legal ads, CALBAR-certified lawyer referral and information service (LRIS) 1000Attorneys.com has become a very popular and trusted alternative to finding qualified attorneys in California.
​
Since 2005, 1000Attorneys.com has been working with California law firms by generating leads in local markets for most areas of law. When potential clients contact the California State Bar to request a lawyer referral via phone or online, they are referred to us for assistance.
We also have a presence on all social media platforms, mass media marketing channels, and many strategic partnerships that deliver a constant flow of qualified leads to our panel members.
Generate The Most Valuable Leads
Lawyer referral marketing is by far the most beneficial and profitable form of marketing that law firms can take advantage of to generate healthy profits.
Research shows that 92% of consumers trust referrals from a State Bar Certified Lawyer Referral Service than self-serving lawyer marketing and lawyer directories.
Consider the following:
77% of clients are more likely to retain legal representation when being referred to a lawyer from a trusted source.
Clients are 4x more likely to decide when they know lawyers are pre-screened.
Word of mouth marketing is believed to be behind 20-50% of all purchasing decisions in most industries.
Lawyers who receive referrals have 69% faster closing times and approximately 70% higher conversion rates than those who don't.
When someone requests the California State Bar for lawyer referrals, they are connected directly to a certified lawyer referral service.
Leads that come through referrals have a 37% higher retention rate than those who become clients in other ways.
1000Attorneys.com Lawyer Referral marketing program is very effective. It will help you acquire higher-value leads that retain legal services; they'll convert faster.
​
Lawyer referral marketing is a more cost-effective approach to acquiring clients than other law firm marketing methods like pay-per-click advertising.
​
We have a vested interest in your success.
Why Join 1000Attorneys.com Lawyer Referral Service?
First, clients appreciate getting a referral from a California Bar Certified Lawyer Referral Service (Certification # 0128). That means the referral comes with trust and trust is invaluable.
​
Second, clients are more easily knowing that 1000Attorneys.com LRIS does all the vetting processes to locate experienced, reputable legal professionals. We can often provide other alternatives to solve their legal issues.
Lastly, because we conduct the initial intake to determine if the potential client has a legitimate claim, your prospects are highly qualified when they contact you.
Lawyer referrals drive some of the highest conversion rates among all other conventional marketing methods and getting them is important to the growth of any California law firm.
​
We're currently accepting applications for Los Angeles County, Orange County and San Diego County.
Build Your California Legal Practice With Confidence
​
​
​
Company Information
​
​
​
​
​
​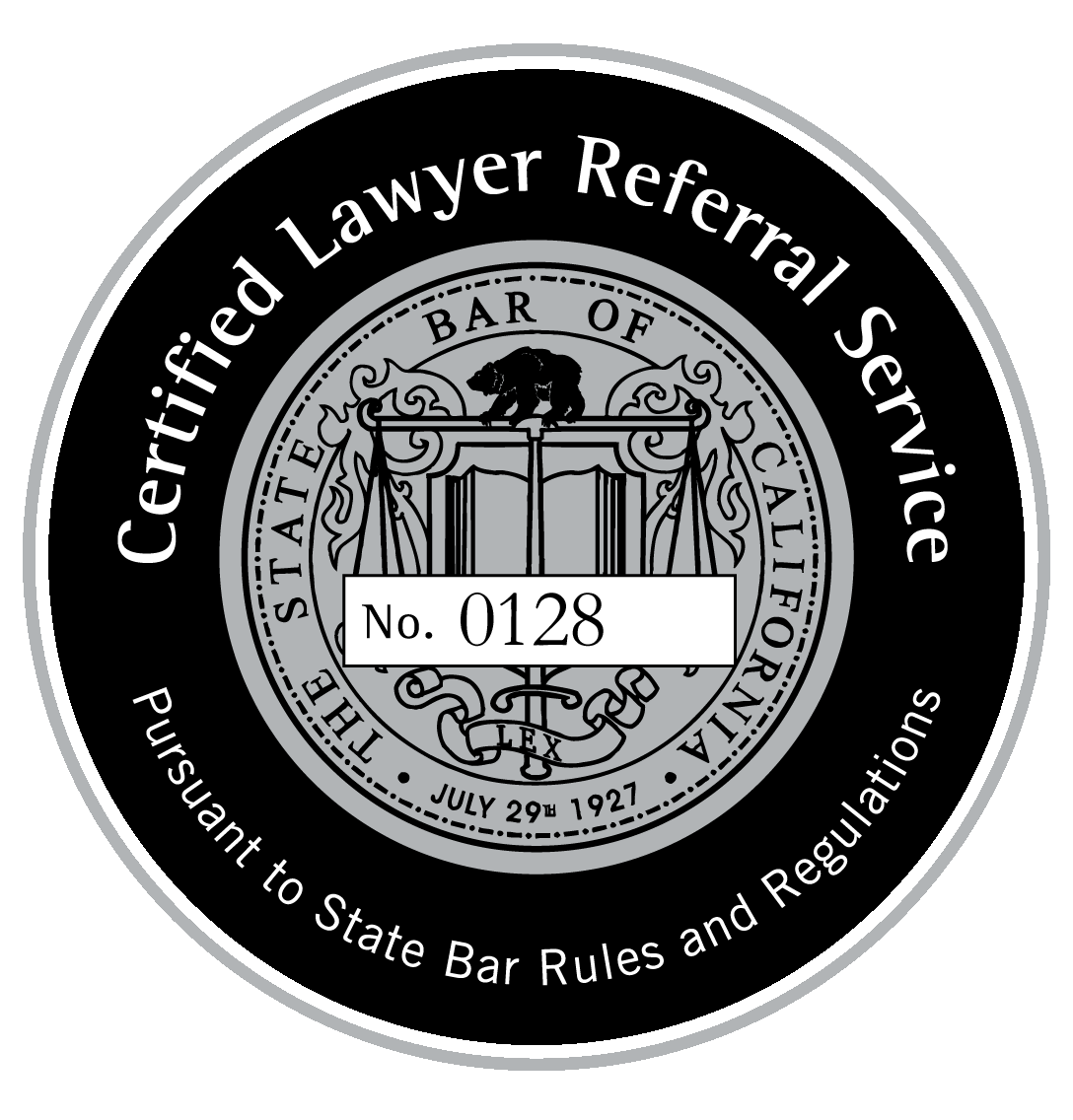 Reproduction in whole or in part in any form or medium without express written permission is prohibited. Service provided by 1000Attorneys.com, a State Bar Certified Attorney Referral and Information Service ( Certification # 0128 ). Disclaimer: All Lawyer Referrals are unbiased and impartial. This service is not paid lawyer advertising nor is the service owned or operated by lawyers receiving referrals. Members of our network must meet minimal requirements set forth by the service and the CA State Bar. Information provided in this website is not legal advice and no attorney-client relationship if formed by use of this website. 1000Attorneys.com | California Attorney Search And State Bar Certified Attorney Referral Service | Los Angeles, California | info@1000attorneys.com | 661-310-7999 | Locations: Beverly Hills, Los Angeles, Long Beach, Glendale, Santa Clarita, Lancaster, Palmdale, Pomona, Torrance, Pasadena, El Monte, Downey, Inglewood, West Covina, Norwalk, Burbank, Newport Beach, Laguna Beach, Santa Monica, Anaheim, Santa Ana, Irvine, and San Diego