Find The Best

Personal Injury

Lawyers Near Los Angeles.
Hiring a pre-screened California personal injury lawyer can provide you with the legal representation and support you need to successfully resolve your case and get the maximum compensation possible.
California State Bar Certified Personal Injury Lawyer Referrals
1000Attorneys.com provides unbiased referrals to pre-screened personal injury attorneys in California. Each personal injury attorney is carefully vetted for experience, performance and ethics.

Referrals to personal injury attorneys in California are impartial, we focus on results and will only refer you to savvy and honest licensed California personal injury lawyers with verified professional experience in personal injury litigation.
​
Dealing with unreliable legal advertising, insurance companies, hospital bills and getting well after an accident is difficult which is why you must seek legal representation through a California certified lawyer referral service.

We work closely with the California State Bar to make sure California personal injury attorneys are responsive to the different challenges during an accident case or personal injury claim.
When do you need a California personal injury attorney?
If you've suffered a bodily injury in an accident in the state of California, you might be wondering whether you should hire the best personal injury lawyer in Los Angeles. If you have suffered serious bodily injuries it is very important to consult with a California personal injury attorney immediately.
Because filing a personal injury lawsuit requires specialized skill and experience in the California court system, as well as a thorough knowledge of filing personal injury claims, you should never file a personal injury lawsuit in California without a lawyer.
There are certain types of accidents and bodily injuries that almost always require a personal injury attorney. In these cases, hiring a personal injury lawyer will be worth the fees you must pay him or her to represent you. This is because, in some situations, only a qualified personal injury lawyer in Los Angeles, California can obtain the monetary compensation you deserve for your injuries and other losses as a result of your accident.
This page discusses some of the scenarios that almost certainly require the assistance of an experienced personal injury lawyer. Even if your case does not fall within any of the following categories, you have nothing to lose by consulting with licensed attorneys in your local area. We work with experienced personal injury lawyers in Los Angeles, Orange, and San Diego Counties who are available for a FREE and confidential legal consultation.
Hiring a personal injury lawyer in Los Angeles, Orange County or San Diego.
It's always a good idea to work with a personal injury lawyer who works in the county where you reside. Besides the convenience of having a lawyer close to your place of residence, it's equally important to know that they have experience in filing personal injury claims in Los Angeles, Orange County, and San Diego County court systems.
Often times, the insurance company refuses to settle a personal injury claim in good faith. Some of the most common injuries caused by accidents in the state of California include the following.
Long-Term or Permanently Disabling Injuries
If you sustained serious injuries in an accident that will require long-term care or left you with permanent disabilities, you should immediately consult with a personal injury lawyer. Only an experienced lawyer can estimate how much your injuries are worth. Moreover, figuring out how your injuries will impact your earning capacity over time can be difficult and generally requires expert assistance and guidance. To get the most out of your personal injury claim or lawsuit, you need the best personal injury lawyer in Los Angeles and other cities in California who can pursue all available forms of compensation for your injuries and other losses.
You Suffered Severe Injuries
The amount of compensation you receive for your injuries largely depends on how severe your injuries are and how aggressively your personal injury lawyer fights for your rights in court. Insurance companies measure the severity of your injuries by the type of injuries you sustained, the medical bills you incurred, and the length of your recovery time.
As the amount of your potential compensation increases, the more likely you are to reach the insurance policy limits of the at-fault party's insurance contract. If this is the case, the insurance company most likely only be able to pay you a fraction of what you deserve. In these types of cases, you should hire a Los Angeles personal injury lawyer to make sure you receive the total amount of compensation to which you are entitled. This requires working experience in personal injury litigation.
There Are Other Parties Involved and Liability Is Not Clear
If you were involved in an accident in the state of California where multiple parties may be liable for your injuries, you should contact an experienced personal injury lawyer to make sure all parties at fault are accounted for. When multiple parties are involved in an accident, insurance companies usually play hardball by pointing fingers at each other.
In the event many people were injured, there may not be as much settlement funds available to cover your injuries. You could also be the subject of insurance claims from the other parties, ultimately having your settlement offer decreased to nothing because of your proportional fault for the accident and injury claim.
You should always contact an attorney if you have been injured in an accident and maybe partially at fault for the accident. An attorney can help protect you against common counterclaims in Los Angeles courts and cross-claims by the other parties who were involved in the accident.
The Insurance Company Refuses to Pay or Engages in Bad Faith Tactics
Often times, insurance companies that operate in Los Angeles county simply refuse to make a fair settlement offer or refuse to make any settlement offer at all. If you are unable to secure a fair settlement offer from the at-fault party's insurance company on your own, or negotiations with the insurance company have broken down, you should immediately have your case reviewed by a local personal injury lawyer in California.
There is also a chance that the insurance company is engaged in bad faith insurance tactics, also very common in the state of California. In that case, you will need assistance from a lawyer who has experience litigating bad faith insurance claims.
​
If you're thinking of filing a California personal injury lawsuit — whether it's about an auto accident, a slip, and fall, motorcycle accident, or some other event where anyone else's negligence injured you — it's necessary to consider and comply with the statute of limitations on these kinds of cases. Read on for the specifics of this California law's filing deadline, why it's so relevant, and when the deadline might be extended.
​
For California Personal Injury Lawsuits, two years is the usual time limit for
Section 335.1 of the California Code of Civil Procedure gives you two years to file a civil claim seeking compensation for "injury to, or for the death of, an individual perpetrated by the wrongful act or negligence of another, beginning from the date of the underlying accident or event." That covers almost all imaginable forms of personal injury litigation, as most are regulated by the wrongful act or neglect.
​
What if you miss the deadline for filing a personal injury claim?
​
If you decide to file a personal injury complaint after more than two years have passed after the underlying accident or incident, it is almost inevitable that the defendant (the individual you are suing) will point out this fact to the judge. The court will summarily dismiss the case.
If that happens, you will have lost the right to claim damages for your injuries, no matter how serious they might be, and no matter how plain the fault of the defendant; unless you are entitled under a rare exception to an extension of the statute of limitations (more information on these exceptions in the next section).
​
It's important to remember that if you've wanted to take your injury case to court in a formal complaint, the California personal injury statute of limitations is not just a consideration. The filing date laid down by this law is also vital to your position with the defendant and his or her insurance firm in personal injury settlement negotiations.
And if the two-year time limit set by the statute of limitations has expired, then it goes without saying that all your power would have been lost. After all, if the other side realizes that your bringing a case is now a procedural impossibility, 'I'll see you in court' is the very essence of an empty threat.
​
Exceptions To The Statute of Limitations of Personal Injury in California
​
California has described several different factual situations that could help to prolong the operation of the statute of limitations "clock" or stop the clock once it has begun to run, essentially extending the two-year filing deadline established by section 335.1.
​
Here are several examples of situations likely to change the traditional two-year timetable for the filing of a California personal injury lawsuit:
The injured person did not learn that he or she had sustained damage caused by anyone else's unjust actions (this is known as the "delayed discovery" rule) and was not aware of any evidence that would have caused a rational person to believe it.
​
At the time of the original accident that caused the injury (California Code of Civil Procedure section 352), the injured victim was under the age of 18 or was 'lacking the legal capacity to make decisions' (i.e., due to temporary or permanent mental illness) and
​
At some point after the original accident, and before the case could be brought, the person who allegedly caused the injury (the defendant) fled the state of California (California Code of Civil Procedure section 351).
It might be time to address your case with an experienced California personal injury attorney if you have concerns about how California's statute of limitations relates to your future personal injury lawsuit — especially if the deadline has expired or is looming.
How to Hire a reputable California Personal Injury Lawyer
If you were involved in any of the scenarios discussed above, you should contact a reputable Los Angeles personal injury attorney right away. Hiring a personal injury lawyer is a very important decision.
Your lawyer will protect your interests in settlement negotiations with the at-fault party's insurance company, and will do so in court as well should you and your attorney decide that filing a personal injury lawsuit is a must.
Additional information: Choosing the right personal injury lawyer in Los Angeles
​
Popular Articles Related To California Personal Injury
​
How to Deal with Uninsured Motorist Accidents In California
Common Personal Injury Claims in California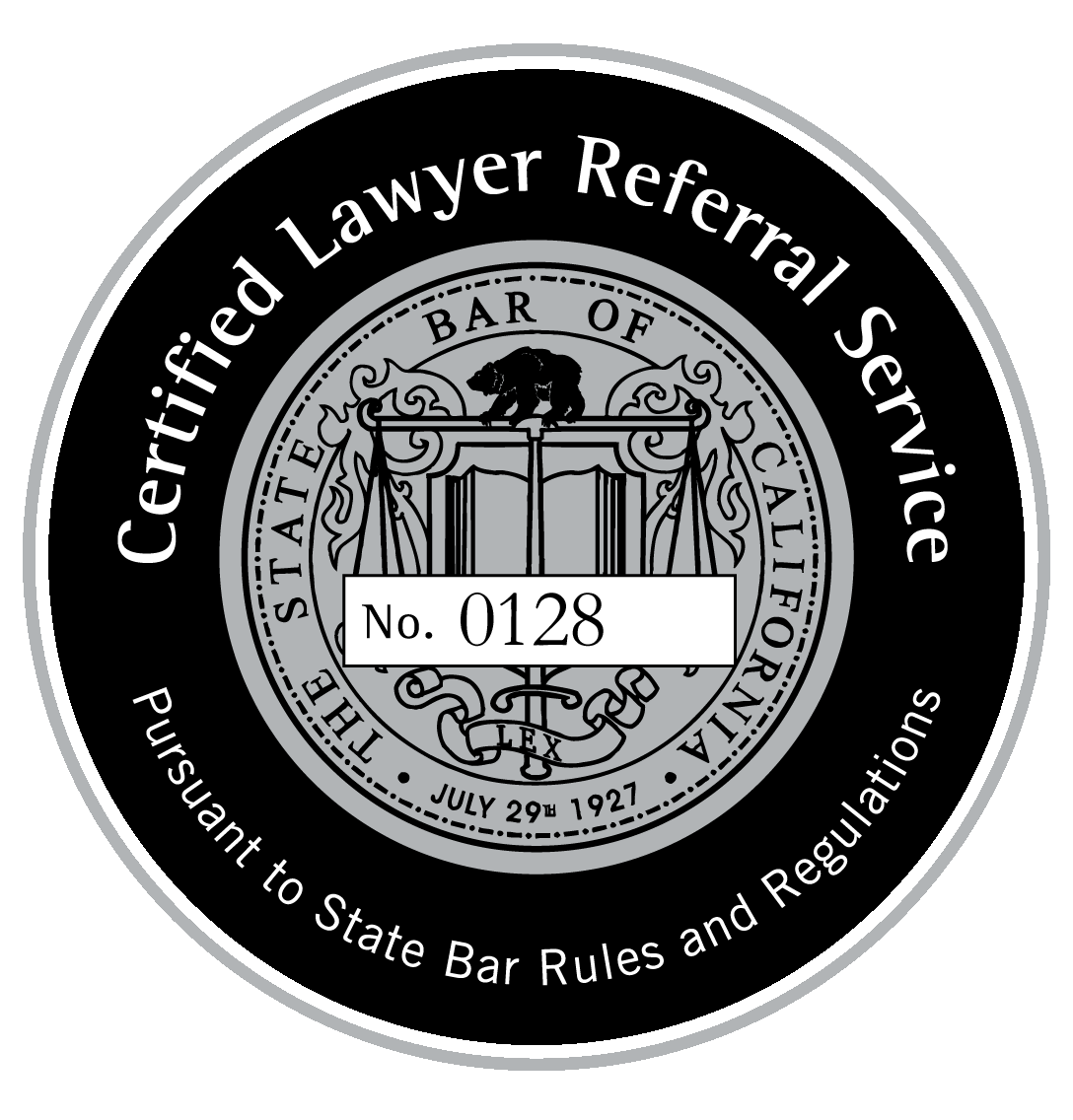 ​
1000Attorneys.com is a California State Bar Certified and approved Lawyer Referral and Information Service.
​
We provide unbiased and impartial lawyer referrals. This service isn't owned nor operated by personal injury lawyers receiving referrals.
Our objective is that you receive the best comprehensive, high-quality legal representation while holding California attorneys to the highest standards of professional conduct.​​
​
Learn Why Lawyer Referrals Matter and why you should never rely on attorney marketing
​
The California State Bar investigates on average 16,000 complaints of professional misconduct by attorneys annually.
​
We offer unbiased California attorney referrals and conduct due diligence by researching and recommending the best local attorney for your case.
We verify attorneys are in good standing and have the required experience in the type of law related to your legal issue.
Our History
Since 2005, we have assisted people who need legal representation but whose ability to locate reputable California Lawyers is frustrated by unreliable law firm marketing of self-promoting lawyers and biased legal advertising. ​
​
How the LRS Works

Anyone seeking competent and honest legal representation in California, can request a FREE lawyer referral.
​
Once you submit your case details online, our legal 24-hour legal department will review your claim and reply via email. Most cases are reviewed and answered within 15 minutes.
A free 30 minute consultation with the attorney will be offered to each referred client.
​
A representative will follow up a few days later via email with the client after receiving a referral for quality management purposes, or to obtain the status of the case.
​
About lawyers from our network

California lawyers in our network are insured, in good standing with the California State Bar, and have substantial experience in their practice area.
Attorneys are available in most areas of law throughout Southern California. Every lawyer in or network has been vetted for:
​
Credentials

Education

Communication skills

Performance

Client reviews

Fair legal fees

Continuing education

Professional affiliations
​
Additionally, we conduct criminal background checks and attorneys are always monitored by our service.
​
How to find the best lawyer for your legal case:
​
1. The fastest way to have your legal issue reviewed by one of our attorneys is to send your details online.
Your information will go directly to our 24 hour legal department bypassing our call center. You will get a reply via email within 15 minutes.
​
2. You may also inquire about your legal issue via chat where you can get more information related to different areas of law that apply to your case.
​
3. By calling our lawyer referral hotline 661-310-7999. However, our agents are not attorneys and cannot provide legal advice. Due to high call volumes, it's highly recommended that you use option # 1 above.