>Why is important to hire
pre-screened California
estate planning attorneys.
Everyone in California has an estate. An estate is all that you own by definition, which includes all land, cars, jewelry, stocks, and assets. Though easy in principle, what happens when you die? Who's going to receive your assets?
This is where it comes to an estate plan. An estate plan, which contains legal documents that contain guidance, helps you to provide for the future of your family upon your death.
​
This process of preparation can be a daunting, mental, and stressful one. Although it's best to consult with a California estate planning lawyer to ensure that all problems are properly handled and sound decisions are made about your proposal, this guide highlights what a California estate planning lawyer can do for you.
​
A California estate planning attorney, also known as an estate law attorney or probate attorney, assists with the process of estate planning by writing down the wishes for disability and death.
This counsel will understand the right documentation to use and will propose alternatives to ensure that your objectives are properly carried out.
​
In addition, an attorney for estate law would have knowledge of state and federal laws that may influence how your estate is inventoried, valued, distributed, and taxed upon your death and will inform you adequately if that happens regarding the probate process.
GET AN ANSWER WITHIN 15 MIN.
Consult With Top-Rated, And Ethical
Personal Injury Lawyers Now
Get An Answer Within 15 Minutes
Slip And Fall Injuries In California
Slip and fall injuries in California are very common, victims of slip and fall accidents can suffer serious bodily injuries. Serious injuries for this type of accidents involve the following scenarios:
Slip and fall injuries while on business property;

Trip and fall injuries in residential property;

A dangerous condition on a property; or,

An injury caused by someone or something on a property.
Injuries from these types of accidents, if occurring while on another's property, can result in responsibility and thus the liability for the property owner, or the person responsible for maintaining the premises.
Each slip and fall injury on someone's property is fact and circumstance based to determine if a person has a liability claim for injuries. Thus, depending on the circumstances, a property owner may be liable for injuries suffered.
It is important to understand that just because a person gets injured on the property, it does not mean that the property owner is automatically liable to pay for those injuries.
A slip and fall accidents in Los Angeles
A trip and fall victim must prove liability in order to sue for financial recovery from a property owner or renter. Without proof of negligence on the part of the owner or operator of the property, the slip and fall victim will not win on the claim.
The law applicable to a premises liability claim in California is very complex and needs professional legal assistance to evaluate the injury claim against the property owner and the insurance company.
The California civil jury instructions define the laws that a jury is to follow, and what an injured party must prove in court if he or she is going to recover damages from the property owner. The law specifies when a person is responsible for the injuries.
"The plaintiff claims that he or she was injured because of the way the defendant managed its property. To establish this claim, the plaintiff must prove all of the following:
That the defendant owned/leased/occupied/controlled the property;

That the defendant was negligent in the use or maintenance of the property;

That the plaintiff was injured in a slip and fall accident; and

That the defendant's negligence was an obvious factor in causing the plaintiff's slip and fall injury."
The basic responsibility of a property owner is defined as follows:
"A person who owns, leases, occupies or controls property is negligent if he or she fails to use reasonable care to keep the property in a reasonably safe condition. A person who owns, leases, occupies or controls property must use reasonable care to discover any unsafe conditions and to repair, replace, or give adequate warning of anything that could be reasonably expected to harm others."
Slip and fall lawyers in Los Angeles
​
If your injuries occurred anywhere in Southern California, hiring a slip and fall lawyer in Los Angeles has its advantages. When going against big insurance companies to seek fair compensation for your slip and fall injuries, you need a lawyer who is able to navigate through the local judicial system, is well connected with court personnel and has successfully obtained favorable outcomes for previous slip and fall injury victims.
A pre-screened Los Angeles slip and fall lawyer will be your best option when seeking legal representation for any slip and fall accident.
How to find slip and fall accident lawyers in Los Angeles
​
Your best option to find a slip and fall accident lawyer in Los Angeles is by contacting the State Bar of California where you will find a list of certified lawyer referral services.
These organizations are approved by the State Bar to provide referrals to slip and fall lawyers in Los Angeles who meet experience requirements. At 1000Attorneys.com, we are proud to have served thousands of Californias since 2005 in finding experienced slip and fall lawyers.
​
Additional information: When to consult with a brain injury lawyer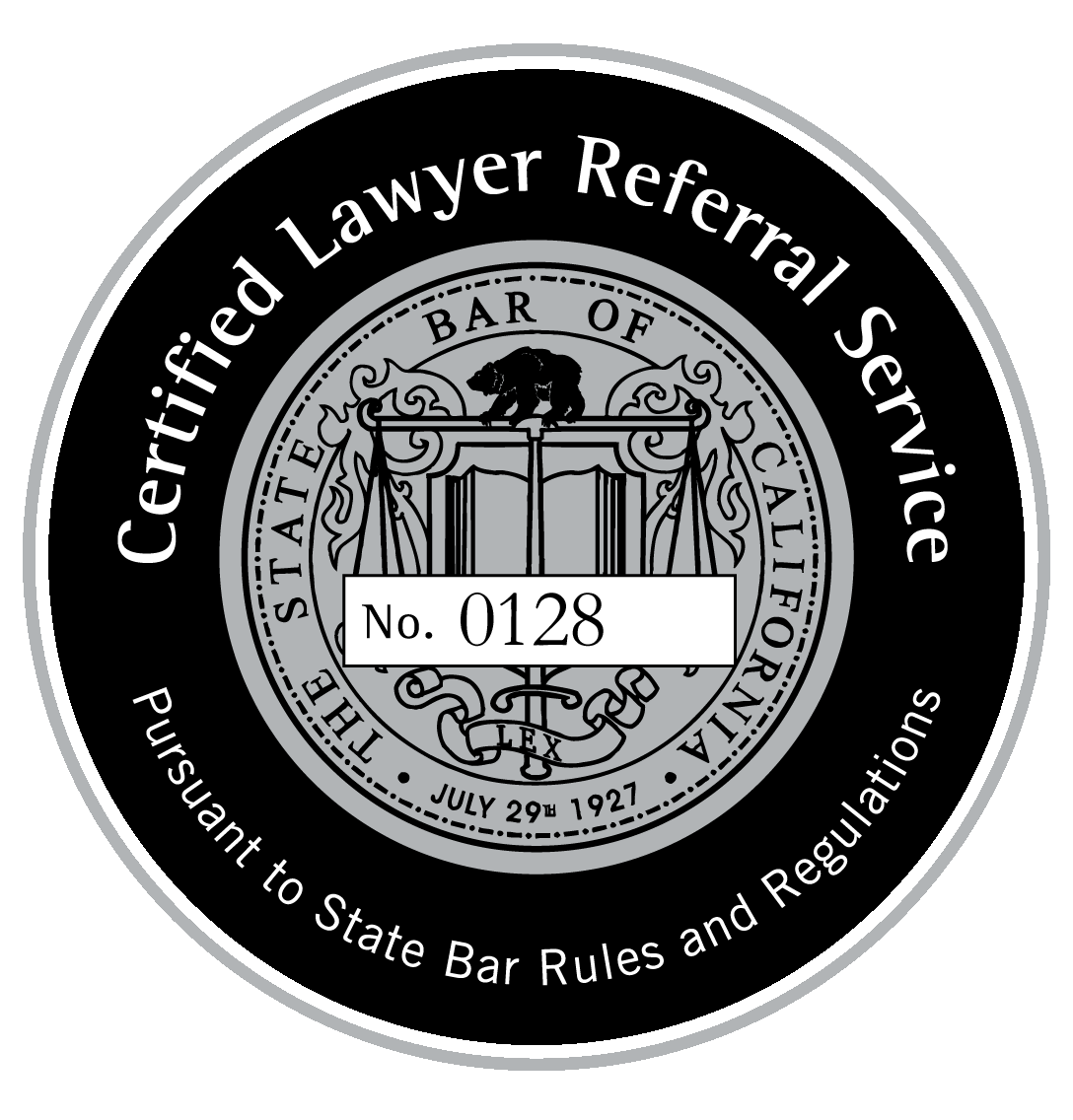 Find a Reputable Lawyer Now!
1000Attorneys.com is a
California Bar Certified Lawyer
Lawyer Referral Service.
Attorneys are pre-screened, monitored and certified in California Personal Injury Law/slip and fall accidents.
Lawyer referrals and personal legal consultations are FREE.