FREE 24-HOUR CASE REVIEW
**MOST CASES ARE REVIEWED WITHIN 15 MINUTES**
​
​
California State Bar Certified lawyer referrals are unbiased and impartial. Attorneys are vetted for credentials, ethics, performance, experience and fair legal fees.
​
1. 💬 Chat with us 24/7

if you're u

nsure about the type of law your case falls under.
2.

⚠️ Please read the instructions

before submitting this form to avoid delays.
* Agree to Our terms and conditions
*

Opt in

to Receive Occasional Important

California

Law Updates That May Affect Me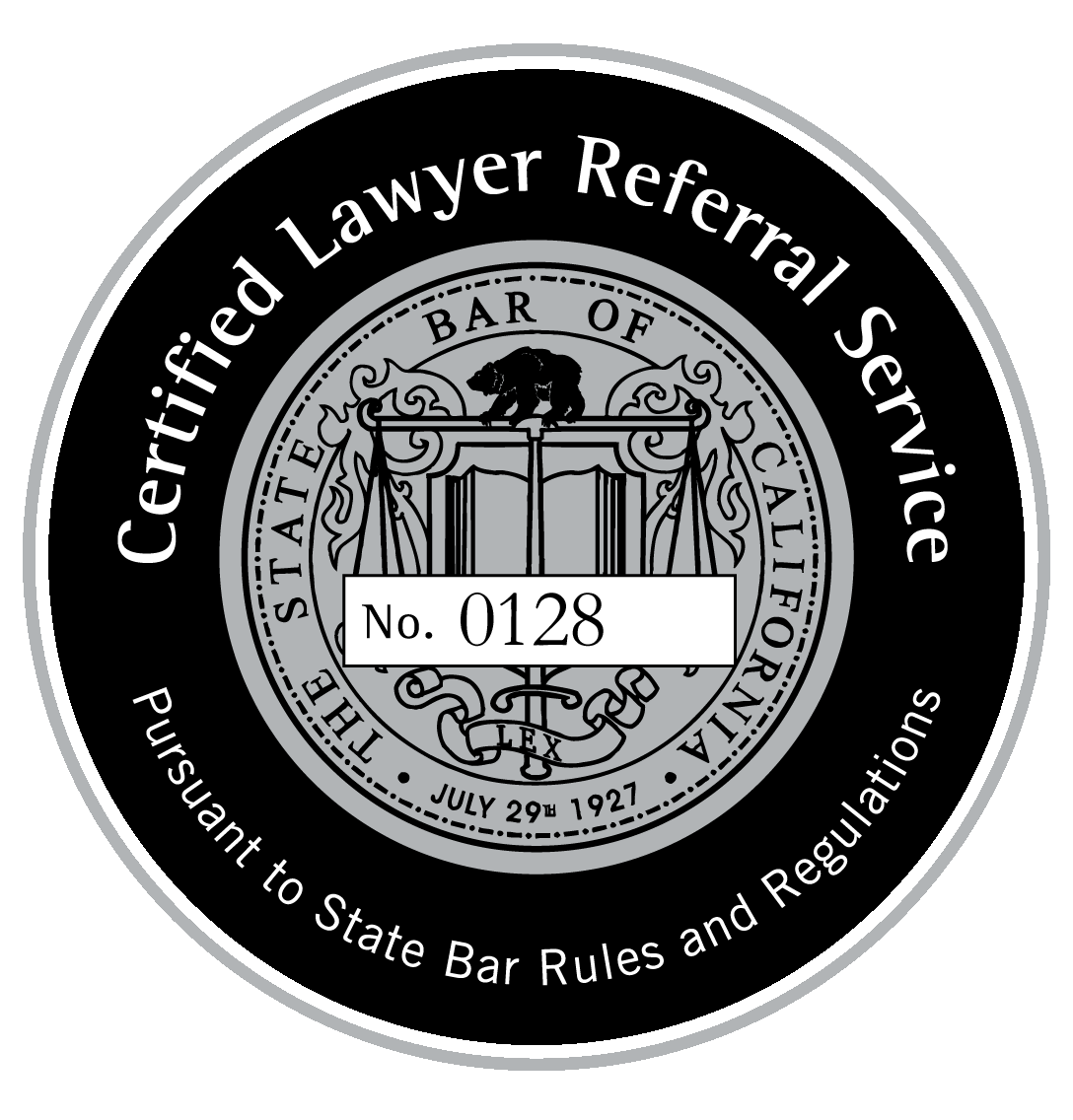 FREE 24-Hour Case Review
​
Connect with top-rated California attorneys 24 hours a day. Your claim will be reviewed within 15 minutes of submitting this form. Your information is 🔒 100% protected and it's not shared with anyone outside our legal team
​
>

Instructions

Please complete all fields, incomplete submissions will be voided and ignored.
​
DO NOT submit this form more than once, doing so will flag your submission as spam and your request will be voided.
> Type Of Assistance & Legal Fees



When choosing the type of assistance you are looking for, you have three options:​
​
I'm willing and able to pay for a pre-screened lawyer: By selecting this option you indicate you are willing to pay for reasonable legal fees including payment arrangements. We will match you with a pre-screened California attorney near you for a FREE evaluation of your case. This option is recommended for most areas of law EXCEPT personal injury and employment law.
​
On Contingency (no win / no fee): This option means that your lawyer will earn a percentage of the settlement. Contingent fee arrangements are ONLY accepted for personal injury (bodily injuries) and employee rights (employment / labor law) claims.​
​
I cannot pay for a lawyer: When you select this option, you are letting us know that you cannot pay for legal fees to hire a pre-screened lawyer. We will provide you with a list of legal aid offices and self help groups where you can get some legal guidance at little or no cost. Most legal aid offices do not offer legal representation, instead, they offer counseling, workshops and materials to assist you with your legal claim.
California State Bar Certified
Lawyer Referral Service
​
California Attorney Search Hotline 1.661.310.7999
​
Company Information
​
​
​
​
​
​
Reproduction in whole or in part in any form or medium without express written permission is prohibited. Service provided by 1000Attorneys.com, a State Bar Certified Attorney Referral and Information Service ( Certification # 0128 ). Disclaimer: All Lawyer Referrals are unbiased and impartial. This service is not paid lawyer advertising nor is the service owned or operated by lawyers receiving referrals. Members of our network must meet minimal requirements set forth by the service and the CA State Bar. Information provided in this website is not legal advice and no attorney-client relationship if formed by use of this website. 1000Attorneys.com | California Lawyer Referral and Information Service | Los Angeles, California | | 661-310-7999 | Locations: Beverly Hills, Los Angeles, Long Beach, Glendale, Santa Clarita, Lancaster, Palmdale, Pomona, Torrance , Pasadena, El Monte, Downey, Inglewood, West Covina, Norwalk, Burbank, Newport Beach, Laguna Beach, Santa Monica, Anaheim, Santa Ana, Irvine, and San Diego