Find Top

Estate Planning




Lawyers




Near Los Angeles
California estate planning law provides a framework for individuals to plan for the management and distribution of their assets and ensure that their wishes are carried out in the event of their death or incapacity. It is important to consult with a pre-screened estate planning attorney to ensure that your estate plan is properly implemented and meets your individual needs and goals.
California Estate Planning Lawyer Referrals
Planning for your family's financial future can be a very difficult task. Technically speaking, it is possible for anyone to fill out the documents themselves without hiring an estate planning attorney. However, there are so many details and special circumstances where only an experienced California estate planning attorney can immediately point out and correct to avoid unpleasant legal battles in the future.
Our network of pre-screened California estate planning attorneys are experienced and knowledgable in California estate planning law and can clarify this process and make sure that your last wishes are carried out as you wish, even after you're gone.
Los Angeles Estate Planning Law
Estate planning attorneys are carefully selected and screened before they are able to join our network. We work closely with the California State Bar to make sure each estate planning attorney has the experience and ethical standards to perform at the highest level without compromising your family's estate and savings.
Working with reputable and pre-screened California estate planning attorneys becomes a means of protecting your family's assets and inheritance. Our estate planning services in California can protect your wealth from costly mistakes of probate or conservatorship. This can also be combined with state-based medical care to cover any medical expenses you might encounter as you get older.
Estate planning law is more than just who gets what when you pass. By planning your estate for your passing, you set up your will, any living trusts, sign over deeds to your heirs, and determine power of attorney should you become incapacitated. California laws can sometimes be difficult and confusing to navigate. However, our experts can guide you through the entire process while our team at 1000Attorneys.com monitors the attorney's performance.
Asset Management
Planning your family's future after you are gone isn't easy, this is why our team does the vetting process to find the best estate planning attorney in California for your specific needs. Our certification with the State Bar of California protects you by providing unbiased and impartial referrals to pre-screened, ethical, experienced and reliable estate planning attorneys throughout Southern California.
​
Establish and designate the beneficiaries with a will

Although a Will prototype can be found online, it probably doesn't actually suit your needs. The lives, families, and properties of people seldom fit into a typical template. The choice of making a holographic (handwritten) will is always open, but there are very strict rules for doing that right and they frequently lead to lawsuits on probate.
​
It will help make this step simpler to meet with a professional California estate planning attorney. In fact, this is the only way to ensure that your will outlines what you need while also helping to decrease the risk of going to court.
In addition, estate planning lawyers are ideal tools to use when allocating assets to recipients. They are a neutral third party and when appropriate, they will genuinely listen to your needs and give advice.
​
Support to escape the lengthy and costly period of probate
​
Probate is the court procedure for the transfer of the estate of a deceased to the designated heirs and recipients. It is quite costly, very lengthy (the whole process can take up to two years) to go through probate and is extremely public. Anyone willing to go to the courthouse would be able to receive copies of the Will and any related legal papers.
​
Fortunately, even if you don't have faith, probate is not always essential. Your estate will escape probate if all of your assets are appointed beneficiaries. In addition, a Limited Estate Affidavit will be used to move assets from your estate to your legal heirs if your estate consists of less than $50,000 of real property and less than $150,000 of total property.
Regrettably, certain organizations will refuse to consider the Affidavit authorizing the heirs to either open probate or participate in litigation with the company (which rarely makes sense with a property of this size).
​
Hiring a probate attorney will help you fully escape probate by ensuring that all your properties are properly allocated. If your loved ones have to begin the probate process, they can be trained and helped by this counsel in navigating the legal system.
​
Have a clear knowledge of state and federal laws
Probate laws are continually updated, and if you prepare your own estate, chances are that you can miss a new law that may have a detrimental effect on your estate plan. A successful estate planning attorney will be up-to-date with the California Probate Code and will know if you and your estate plan will be impacted by changes or how.



Ensure that you trust carries out your health wishes

An estate planning lawyer will help advise on who would be the right person to satisfy your health wishes. We often choose a family member when that role could be better suited to a close friend who is a bit more removed from the scenario emotionally. An estate planning attorney will act as a third party to advise you on who in this position would be best to represent.
​
Protecting your family and your future legacy

Elements such as the will, list of survivors, permanent power of attorney (if you become disabled), advance medical directive, life insurance, and a trust will be included in a well-rounded estate plan.
This whole plan will ensure that upon your death, your loved ones won't have to jump through hoops. Meeting with a professional, good estate planning attorney will ensure that all the specifics are clearly set out in these legal documents.

Meeting with a Los Angeles estate attorney will ensure that your legacy is carried on for decades to come by preparing the best documentation to fulfill your last wishes, burial plans, and rituals and principles of the family.



Updating and updating the Estate Plan whenever necessary

Over time, estate plans will change. About why? If it's a divorce, a child's birth, marriage, asset transition, health, or even a transfer out of state, you can prepare to update your estate plan during your life, whatever the case may be.
Typically, amending your estate plan is not top of mind in these situations especially if you are busy with a new baby or a cross-country transfer. You can reach out to a good estate planning attorney once life slows down a little, and they can update your estate planning documents accordingly.
Pre-screened California Estate Planning Lawyers
Arrange a meeting with an estate planning lawyer. Los Angeles County, Orange County and San Diego County where we provide estate planning services. Our network of estate planning attorneys have extensive experience in the following transactional cases:
Wills

Powers of attorney regarding finances and health

Title deeds of your property

Funding letter

Assignment agreement

Probate representation

Organ donation and final arrangements

MEDI-CAL Planning

Asset protection

Legacy care program

Elder law

Special needs planning

Estate taxes in California

CA Prop 13 protection and Prop 19 Strategy
Our team of pre-screened estate planning attorneys work with individuals as well as families. If you are entered in a domestic partnership, one of our estate planning attorneys can help you customize an estate plan that keeps your individual and financial interests in mind.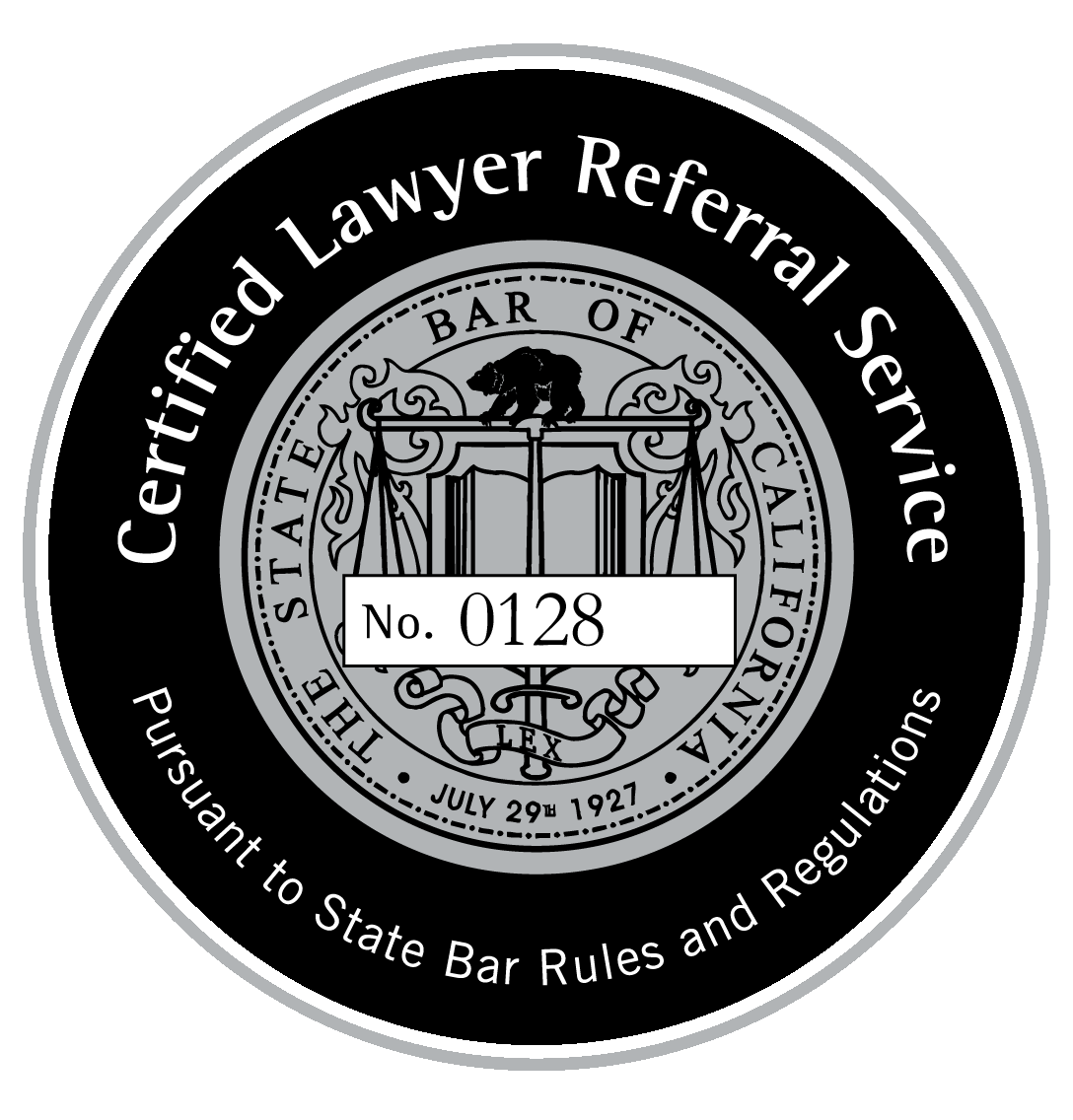 California Lawyer Referral And Information Service
​
1000Attorneys.com is a California Bar Certified Lawyer Referral and Information Service.
This is a public service that helps members of the public find competent, and honest estate planning lawyers who specialize in wills, trusts, probate, conservatorships and litigation.
Accessing information via our site is FREE and there is no charge to get a referral to a pre-screened California employment attorney or for personal legal consultations.
​
Why You Need To Hire
Pre-Screened California Estate Planning Lawyers
​
The California State Bar investigates in average 16,000 complaints of professional misconduct by attorneys every year.
​
We conduct due diligence by verifying experience, credentials, professional responsibility, and ethical standards.
We also run criminal background checks on every lawyer. Visit our

attorney discipline

section for more information.
​
California Estate Planning
Everyone in California has an estate. An estate is all that you own by definition, which includes all land, cars, jewelry, stocks, and assets. Though easy in principle, what happens when you die? Who's going to receive your assets?
This is where it comes to an estate plan. An estate plan, which contains legal documents that contain guidance, helps you to provide for the future of your family upon your death.
​
This process of preparation can be a daunting, mental, and stressful one. Although it's best to consult with a California estate planning lawyer to ensure that all problems are properly handled and sound decisions are made about your proposal, this guide highlights what a California estate planning lawyer can do for you.
​
A California estate planning attorney, also known as an estate law attorney or probate attorney, assists with the process of estate planning by writing down the wishes for disability and death.
This counsel will understand the right documentation to use and will propose alternatives to ensure that your objectives are properly carried out.
​
In addition, an attorney for estate law would have knowledge of state and federal laws that may influence how your estate is inventoried, valued, distributed, and taxed upon your death and will inform you adequately if that happens regarding the probate process.