Open 24 Hours.
Get An Answer Within 15 Minutes.
Affordable And Fair Legal Fees. Payments Plans Also Available
Lawyer Referrals Available For Most Areas Of Law In California
We'll Find The Best Local California Attorney For Your Legal Case
Beverly Hills Legal Resources
​
Beverly Hills Courthouse
9355 Burton Way
Beverly Hills, CA 90210
(310) 281-2400
​
BUILDING HOURS
The courthouse is open from 8:00 a.m. to 4:30 p.m. and the Clerk's Office is open from 8:30 a.m. to 4:30 p.m. , Monday through Friday, except court holidays.
​
TRANSPORTATION AND PARKING INFORMATION
General Parking: There is a charge for courthouse parking and metered street parking is available on the surrounding streets.
​
Civil Public Line
Phone 310 281-2498
​
Traffic Clerk's Office
Location 3RD Floor
Phone 310 281-2499
Phone Hours 8:30 - 10:30 a.m.
1:30 - 3:30 p.m.

Traffic Telephone Payments
Phone 213 742-6648
General Information
Phone 310 281-2400
​
Sheriff's Office
Location 1ST Floor Room 101
Phone 310 288-1381
​

There are many Beverly Hills Law Firms in California. However, this array of choices can get overwhelming for potential clients. You want to make sure you're choosing a lawyer that's prescreened, experienced, and has no history of fraud and penalties.
​
Get a referral to the best Beverly Hills personal injury attorney right now! We can refer you to a fitting attorney best fit to handle your current legal concerns. Depending on your claim, we can match you up with a Beverly Hills personal injury attorney experienced in specific aspects of personal injury law.
Popular inquiries in Beverly Hills include:
​
​
​
We can connect clients to viable Beverly Hills employment lawyers in minutes! So if you have a stubborn boss, suffered harassment, faced retaliation, or were handed down wrongful termination at work, you should contact an Employment Lawyer In Beverly Hills, California ASAP.
Common cases involving employment law in Beverly Hills include:
​
​
Legal counsel and representation are two of the many services that 1000Attorneys attorneys provide to their customers. We specialize in alternative dispute resolution, employment law; personal injury; criminal law; and family law, among other areas of practice. Everyone benefits from the ability to examine and resolve disagreements before things go to court in today's world.
​
Ready to get a referral? Get a FREE CASE REVIEW right now!
​
​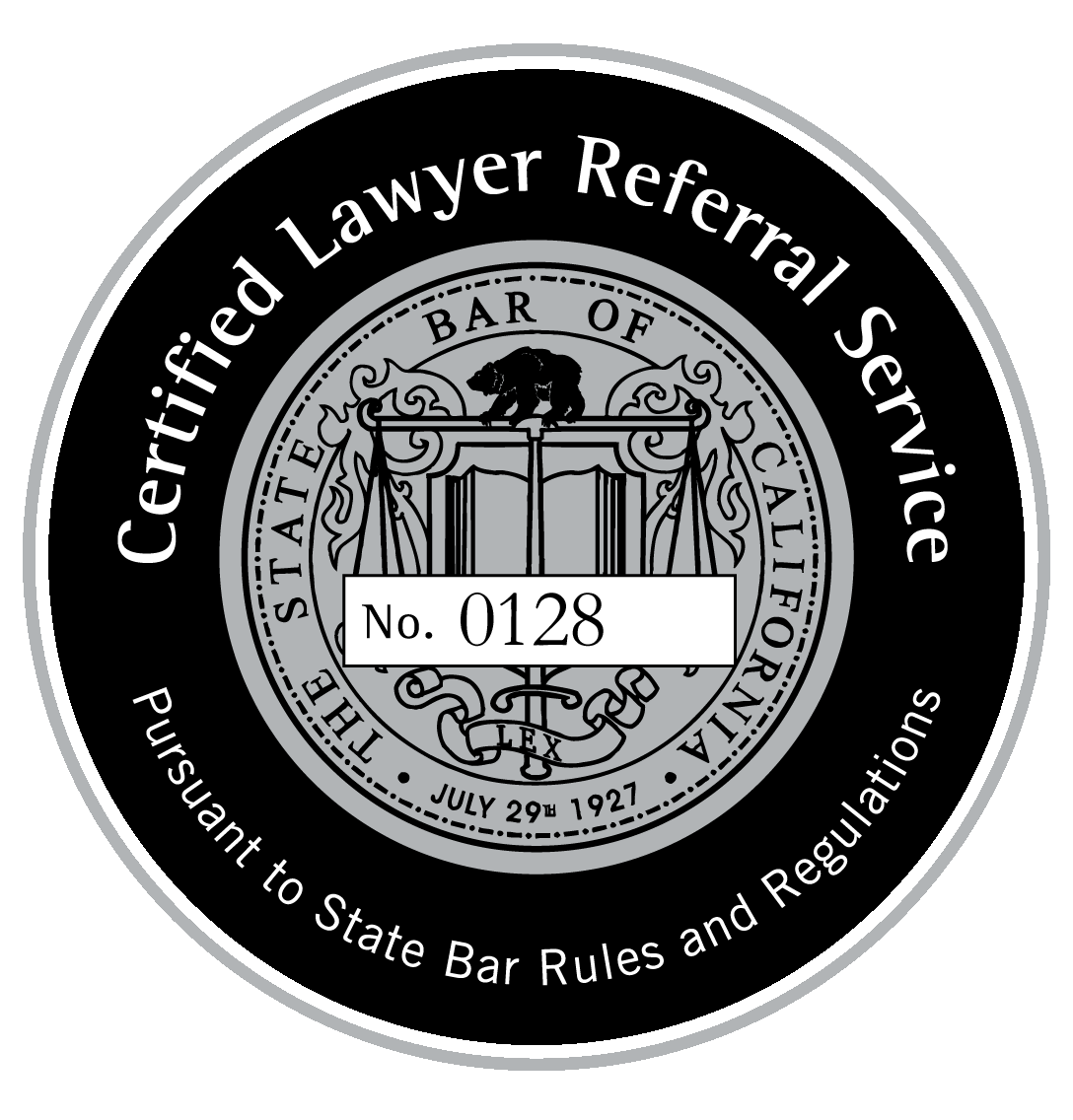 California State Bar Certified Beverly Hills Lawyer Referral Service
1000Attorneys.com is a California State Bar Certified and approved Lawyer Referral and Information Service.
​
We provide unbiased and impartial lawyer referrals. This service isn't owned nor operated by lawyers receiving. referrals.
Our objective is that you receive the best comprehensive, high-quality legal representation while holding California attorneys to the highest standards of professional conduct.​​
​
Why Lawyer Referrals Matter
The California State Bar investigates on average 16,000 complaints of professional misconduct by attorneys annually.
​
We conduct due diligence by researching and recommending the best local attorney for your case.
Our team of experts verify attorneys are in good standing and have the required experience in the type of law related to your legal issue.
​
Learn more about attorney discipline here:
Our History
Since 2005, we have assisted people who need legal representation but whose ability to locate reputable California Lawyers is frustrated by unreliable law firm marketing of self-promoting lawyers and biased legal advertising. ​
​
How the LRS Works

Anyone seeking competent and honest legal representation in California, can request a FREE lawyer referral.
​
Once you submit your case details online, our legal 24-hour legal department will review your claim and reply via email. Most cases are reviewed and answered within 15 minutes.
A free 30 minute consultation with the attorney will be offered to each referred client.
​
A representative will follow up a few days later via email with the client after receiving a referral for quality management purposes, or to obtain the status of the case.
​
About lawyers from our network

California lawyers in our network are insured, in good standing with the California State Bar, and have substantial experience in their practice area.
Attorneys are available in most areas of law throughout Southern California. Every lawyer in or network has been vetted for:
​
Credentials

Education

Communication skills

Performance

Client reviews

Fair legal fees

Continuing education

Professional affiliations
​
Additionally, we conduct criminal background checks and attorneys are always monitored by our service.
​
How to find the best lawyer for your legal case:
​
1. The fastest way to have your legal issue reviewed by one of our attorneys is to send your details online.
Your information will go directly to our 24 hour legal department bypassing our call center. You will get a reply via email within 15 minutes.
​
2. You may also inquire about your legal issue via chat where you can get more information related to different areas of law that apply to your case.
​
3. By calling our lawyer referral hotline 661-310-7999. However, our agents are not attorneys and cannot provide legal advice. Due to high call volumes, it's highly recommended that you use option # 1 above.