>Why is important to hire
pre-screened California
estate planning attorneys.
Everyone in California has an estate. An estate is all that you own by definition, which includes all land, cars, jewelry, stocks, and assets. Though easy in principle, what happens when you die? Who's going to receive your assets?
This is where it comes to an estate plan. An estate plan, which contains legal documents that contain guidance, helps you to provide for the future of your family upon your death.
​
This process of preparation can be a daunting, mental, and stressful one. Although it's best to consult with a California estate planning lawyer to ensure that all problems are properly handled and sound decisions are made about your proposal, this guide highlights what a California estate planning lawyer can do for you.
​
A California estate planning attorney, also known as an estate law attorney or probate attorney, assists with the process of estate planning by writing down the wishes for disability and death.
This counsel will understand the right documentation to use and will propose alternatives to ensure that your objectives are properly carried out.
​
In addition, an attorney for estate law would have knowledge of state and federal laws that may influence how your estate is inventoried, valued, distributed, and taxed upon your death and will inform you adequately if that happens regarding the probate process.
GET AN ANSWER WITHIN 15 MIN.
Find the information and resources you need to solve your legal issue without an attorney. This page provides legal information and education to help parties complete their paperwork and represent themselves in their cases.
Find The Answers You Need!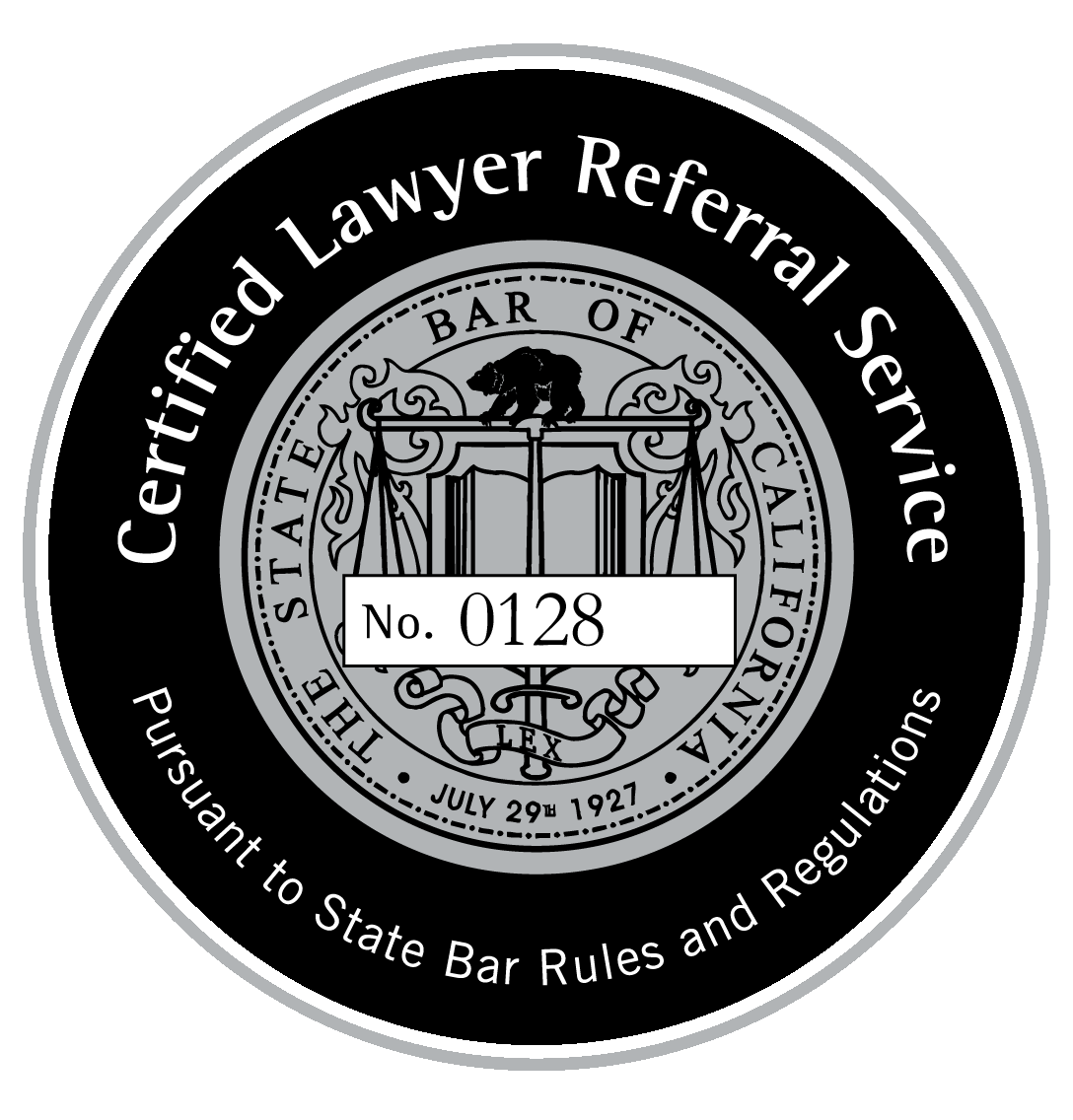 California Lawyer Referral And Information Service
​
1000Attorneys.com is a California Bar Certified Lawyer Referral and Information Service.
This is a public service that helps members of the public to find a competent and pre-screened lawyer and receive general knowledge about common legal issues.
Accessing information via our site is FREE and there is no charge to get a referral to an attorney or for legal consultations. We conduct due diligence on your behalf to ensure California attorneys are reliable, experienced and ethical.
​
Our History

Established in 2005, 1000Attorneys.com Lawyer Referral Service is the fastest growing lawyer referral service in California.
Members of the public have turned to the 1000Attorneys.com as a reliable resource for more than 15 years to locate California lawyers and for general knowledge on legal issues.
​
Why Due Diligence Matters
​
​
​
​
​
​
​
​
​
​
​
​In 2017 Matthew Petersen, President Donald Trump's district court nominee

for a lifetime appointment

on the US District Court withdrew his nomination after being vetted by Republican @SenJohnKennedy.
Similar to this confirmation hearing, we conduct due diligence when vetting California attorneys. We check credentials, working experience, education, ethical standards, license status, and performance.
How the LRS Works

Via the 1000Attorneys.com portal, the public will find a competent California attorney. Lawyer referrals are available in English and Spanish.
Clients are referred to an attorney who is competent to handle the case after having some fundamental knowledge about a case. A free 30 minute consultation with the attorney will be offered to each referred client.
​
Hundreds of articles on common legal issues, in English and Spanish, can also be obtained by the public via our blog. These pieces of information address a wide variety of legal issues in Southern California.
​
A LRS representative will contact the client from time to time after receiving a referral, either by phone or mail for quality management purposes, or to obtain basic information about the status of your case.
​
About our network of lawyers

Lawyers in our network charge fair legal fees. Free, pro bono legal services are not offered by LRS lawyers.
Each LRS attorney has shown that he or she is eligible in a specific field of law practice and has met several requirements of certification.
In just about every field of law practice, and in many different language and location requirements, the LRS can refer clients to an honest and reputable California attorney.
​
How to find the best lawyer for your legal case:
​
1. The fastest way to have your legal issue reviewed by one of our attorneys is to send your details online. Your information will go directly to our 24 hour legal department. You will get a reply via email within 15 minutes.
​
2. You may also inquire about your legal issue via chat where you can get more information related to different areas of law that apply to your case.
​
3. By calling our lawyer referral hotline 661-310-7999. Our agents are not attorneys and cannot provide legal advise. Due to high call volumes, it's highly recommend that you use option # 1 above.