>Why is important to hire
pre-screened California
estate planning attorneys.
Everyone in California has an estate. An estate is all that you own by definition, which includes all land, cars, jewelry, stocks, and assets. Though easy in principle, what happens when you die? Who's going to receive your assets?
This is where it comes to an estate plan. An estate plan, which contains legal documents that contain guidance, helps you to provide for the future of your family upon your death.
​
This process of preparation can be a daunting, mental, and stressful one. Although it's best to consult with a California estate planning lawyer to ensure that all problems are properly handled and sound decisions are made about your proposal, this guide highlights what a California estate planning lawyer can do for you.
​
A California estate planning attorney, also known as an estate law attorney or probate attorney, assists with the process of estate planning by writing down the wishes for disability and death.
This counsel will understand the right documentation to use and will propose alternatives to ensure that your objectives are properly carried out.
​
In addition, an attorney for estate law would have knowledge of state and federal laws that may influence how your estate is inventoried, valued, distributed, and taxed upon your death and will inform you adequately if that happens regarding the probate process.
GET AN ANSWER WITHIN 15 MIN.
CALIFORNIA LAWYER SEO MARKETING
WE IMPLEMENT THE LATEST AND MOST EFFECTIVE SEO STRATEGIES TO GENERATE LEADS 24/7
Lawyer Referral Marketing
How It Works
How Referrals Are Processed
Referrals are processed by phone or online. When potential clients call the lawyer referral hotline they are screened by an intake specialist.
Intake specialists are experienced and will assess each lead. If a lawyer referral seems to be the best option based on the information given by the caller, the potential client is given the name and number of an attorney.
They will also get a confirmation email with more detailed information about the attorney.
Referrals are processed on a rotation basis, by the relevant panel in the geographic area requested by the caller. Sometimes special circumstances require a referral out of the rotation.
1000Attorneys.com does not process referrals on the basis of ethnicity, gender, or other unrelated characteristics other than the area of law. We may, however, refer for non-English language ability if needed.
Reporting Process and Disposition Reports
Panel members will receive a referral confirmation by e-mail in real-time with the client's name, contact information, type of case and a brief summary of their legal claim.
After a referral is successfully processed, it is automatically posted on the attorney's dashboard where he or she can report the status of the referral, make notes or communicate with our coordinators.
Attorneys are expected to update each lead as soon as there's a change in the status. Attorneys can access their pipeline at any time via a web portal or by downloading an app available for iOS and Android devices.
California State Bar Certified
Lawyer Referral Service
​
California Attorney Search Hotline 1.661.310.7999
​
Company Information
​
​
​
​
​
​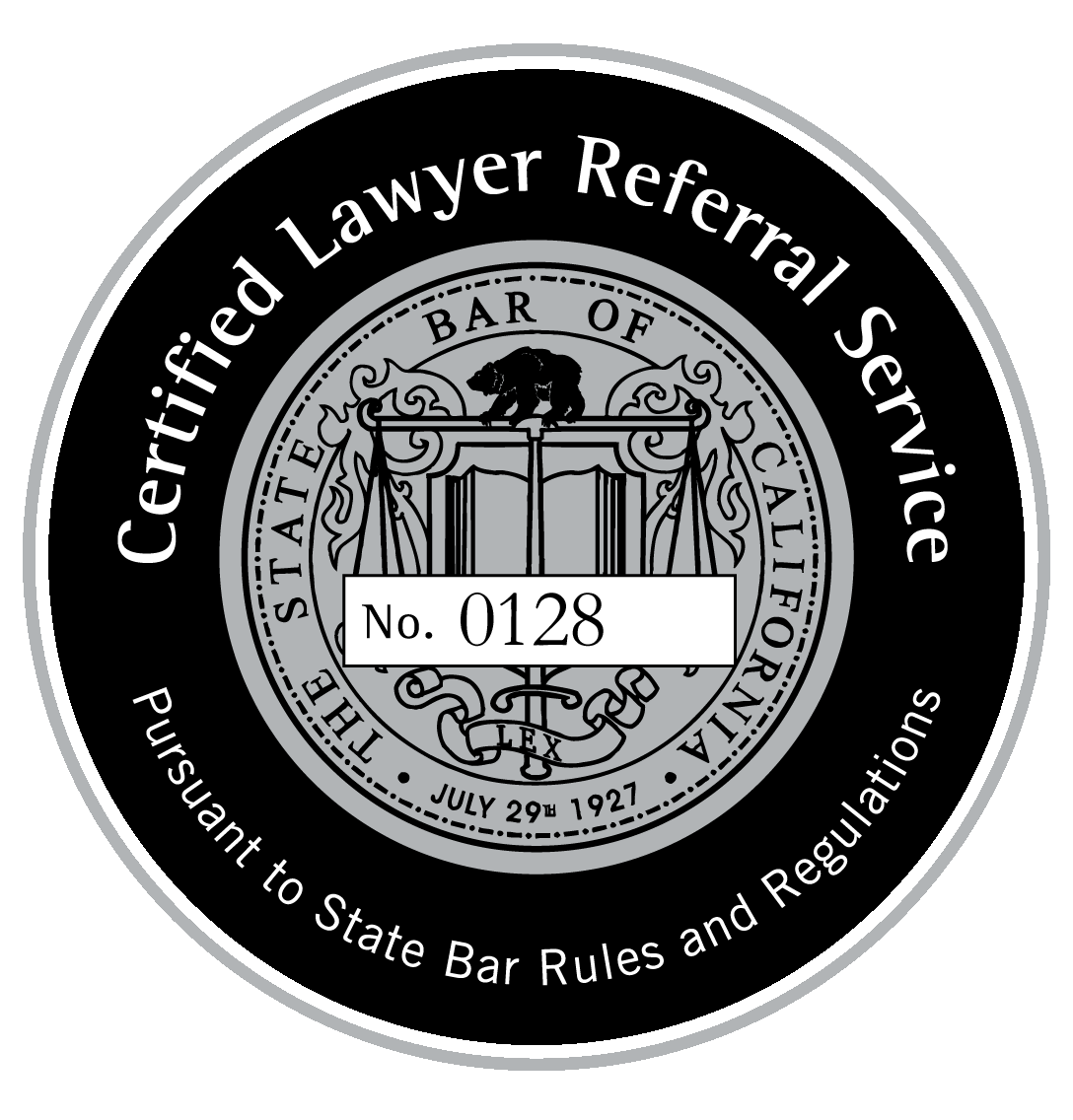 Reproduction in whole or in part in any form or medium without express written permission is prohibited. Service provided by 1000Attorneys.com, a State Bar Certified Attorney Referral and Information Service ( Certification # 0128 ). Disclaimer: All Lawyer Referrals are unbiased and impartial. This service is not paid lawyer advertising nor is the service owned or operated by lawyers receiving referrals. Members of our network must meet minimal requirements set forth by the service and the CA State Bar. Information provided in this website is not legal advice and no attorney-client relationship if formed by use of this website. 1000Attorneys.com | California Attorney Search And State Bar Certified Attorney Referral Service | Los Angeles, California | info@1000attorneys.com | 661-310-7999 | Locations: Beverly Hills, Los Angeles, Long Beach, Glendale, Santa Clarita, Lancaster, Palmdale, Pomona, Torrance , Pasadena, El Monte, Downey, Inglewood, West Covina, Norwalk, Burbank, Newport Beach, Laguna Beach, Santa Monica, Anaheim, Santa Ana, Irvine, and San Diego