HOW TO APPLY FOR MEMBERSHIP
HOW TO BECOME A 1000ATTORNEYS.COM PANEL MEMBER
LRIS Membership Information
Membership may be sought by any attorney in Los Angeles, Orange, and San Diego counties who is admitted to practice in the state of California is in good standing with the State Bar of California, and agrees to abide by the LRIS Rules of Procedures and Operation.
The purpose of the lawyer referral and information service is as follows:
A. To establish procedures through which a person may be referred to a lawyer who can render and is interested in rendering legal services on a basis that takes into consideration the client's ability to pay and the type of legal problem;
B. To promote high standards of practice and encourage the highest quality of legal services.
Our services are only available to active, licensed California attorneys.
For immediate membership consideration or to inquire about fees and/or a membership application, we must first verify your credentials (no exceptions).
Once we confirm that you're active and in good standing with the California State Bar, you'll be notified by email and provided with a code to access the application download login page where you can review our fees and download membership documentation.
​
"Our call center representatives are not allowed to provide membership information over the phone."
Please send a written request on company letterhead and include the following:
1. Your California State Bar license number in the email's subject field and letter of intent.
2. Areas of law you service and main office location
3. Proof of professional insurance with the required coverage limits.
4. Your contact information.
​
We take email fraud and phishing attempts very seriously.
For security reasons, we will verify your bar ID # against your email address registered with the State Bar of California before we open your email. If they don't match, your request will be ignored.
​
Thank you,
Our Email Address: info@1000attorneys.com
​
​
Build Your California Legal Practice With Confidence
​
​
​
Company Information
​
​
​
​
​
​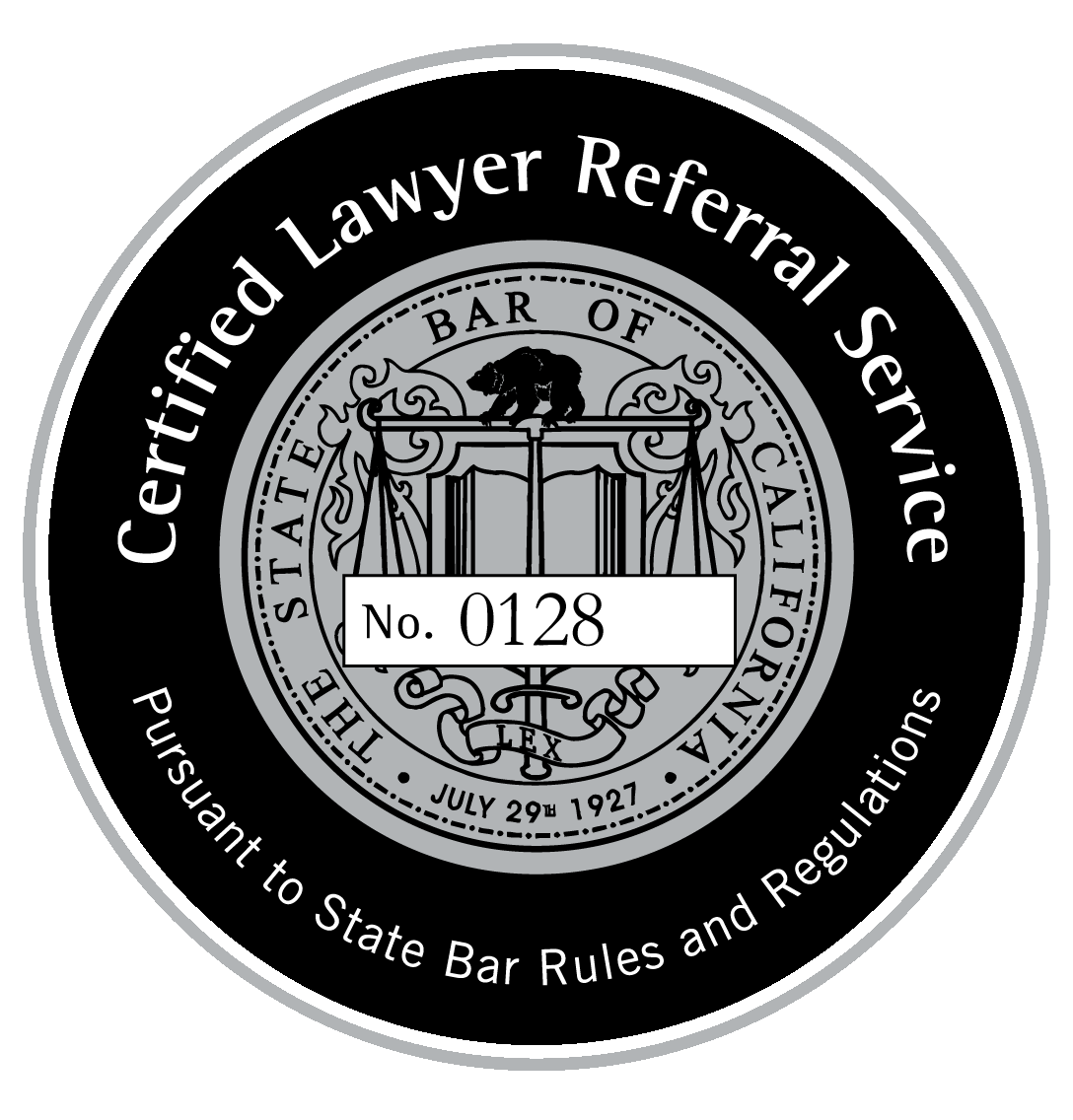 Reproduction in whole or in part in any form or medium without express written permission is prohibited. Service provided by 1000Attorneys.com, a State Bar Certified Attorney Referral and Information Service ( Certification # 0128 ). Disclaimer: All Lawyer Referrals are unbiased and impartial. This service is not paid lawyer advertising nor is the service owned or operated by lawyers receiving referrals. Members of our network must meet minimal requirements set forth by the service and the CA State Bar. Information provided in this website is not legal advice and no attorney-client relationship if formed by use of this website. 1000Attorneys.com | California Attorney Search And State Bar Certified Attorney Referral Service | Los Angeles, California | info@1000attorneys.com | 661-310-7999 | Locations: Beverly Hills, Los Angeles, Long Beach, Glendale, Santa Clarita, Lancaster, Palmdale, Pomona, Torrance, Pasadena, El Monte, Downey, Inglewood, West Covina, Norwalk, Burbank, Newport Beach, Laguna Beach, Santa Monica, Anaheim, Santa Ana, Irvine, and San Diego