>Why is important to hire
pre-screened California
estate planning attorneys.
Everyone in California has an estate. An estate is all that you own by definition, which includes all land, cars, jewelry, stocks, and assets. Though easy in principle, what happens when you die? Who's going to receive your assets?
This is where it comes to an estate plan. An estate plan, which contains legal documents that contain guidance, helps you to provide for the future of your family upon your death.
​
This process of preparation can be a daunting, mental, and stressful one. Although it's best to consult with a California estate planning lawyer to ensure that all problems are properly handled and sound decisions are made about your proposal, this guide highlights what a California estate planning lawyer can do for you.
​
A California estate planning attorney, also known as an estate law attorney or probate attorney, assists with the process of estate planning by writing down the wishes for disability and death.
This counsel will understand the right documentation to use and will propose alternatives to ensure that your objectives are properly carried out.
​
In addition, an attorney for estate law would have knowledge of state and federal laws that may influence how your estate is inventoried, valued, distributed, and taxed upon your death and will inform you adequately if that happens regarding the probate process.
GET AN ANSWER WITHIN 15 MIN.
NEW LAWYERS & LAW STUDENTS
GAIN EXPERIENCE, HELP YOUR COMMUNITY, CONNECT WITH LIKE-MINDED PROFESSIONALS
Lawyer Referral Marketing
New Lawyers & Law Students
Become A Content Contributor To Our Blog
If you don't meet the membership requirements to join our lawyer referral program you can still be part of our team.
We are always looking for great writers and law experts. If you have something to say to elevate the conversation on the industry, then please submit an article.
Articles are optimized to rank on search engines, giving you an opportunity for exposure and to reach prospective clients until you are able to join our lawyer referral program. More importantly, it will also be a great opportunity to get to know you and your skills.
​
We are all about long-term mutually beneficial relationships with lawyers who are engaging, ethical and team players.
If you are interested, please submit your request along with information about your background and experience to us and we will send you the writing guidelines.
Participate In The Pro Bono Hub Project
In March 2020, under the leadership of our director JC Serrano, 1000Attorneys.com developed an online forum that allows attorneys interested in pro bono legal service to view available cases, and offer assistance to people affected by the Corona COVID-19 pandemic.
If you are interested in participating in the Pro Bono Hub Project please send your request here.
​
Grow Your Practice With Law Firm Marketing
​
The COVID-19 crisis is accelerating the legal marketing industry's transformation. Over the last decade, online legal marketing has gradually evolved from a mainstream approach to an inbound and specialized marketing strategy. Since 2005, we've been at the forefront of legal lead generation.
​
Effective July 2021, we separated our lawyer referral service and marketing operations. Law firms are now able to grow their legal practice using the same techniques we've develop over the years to grow our brand across different platforms. For more information, please visit lawyerleadmachine.com
California State Bar Certified
Lawyer Referral Service
​
California Attorney Search Hotline 1.661.310.7999
​
Company Information
​
​
​
​
​
​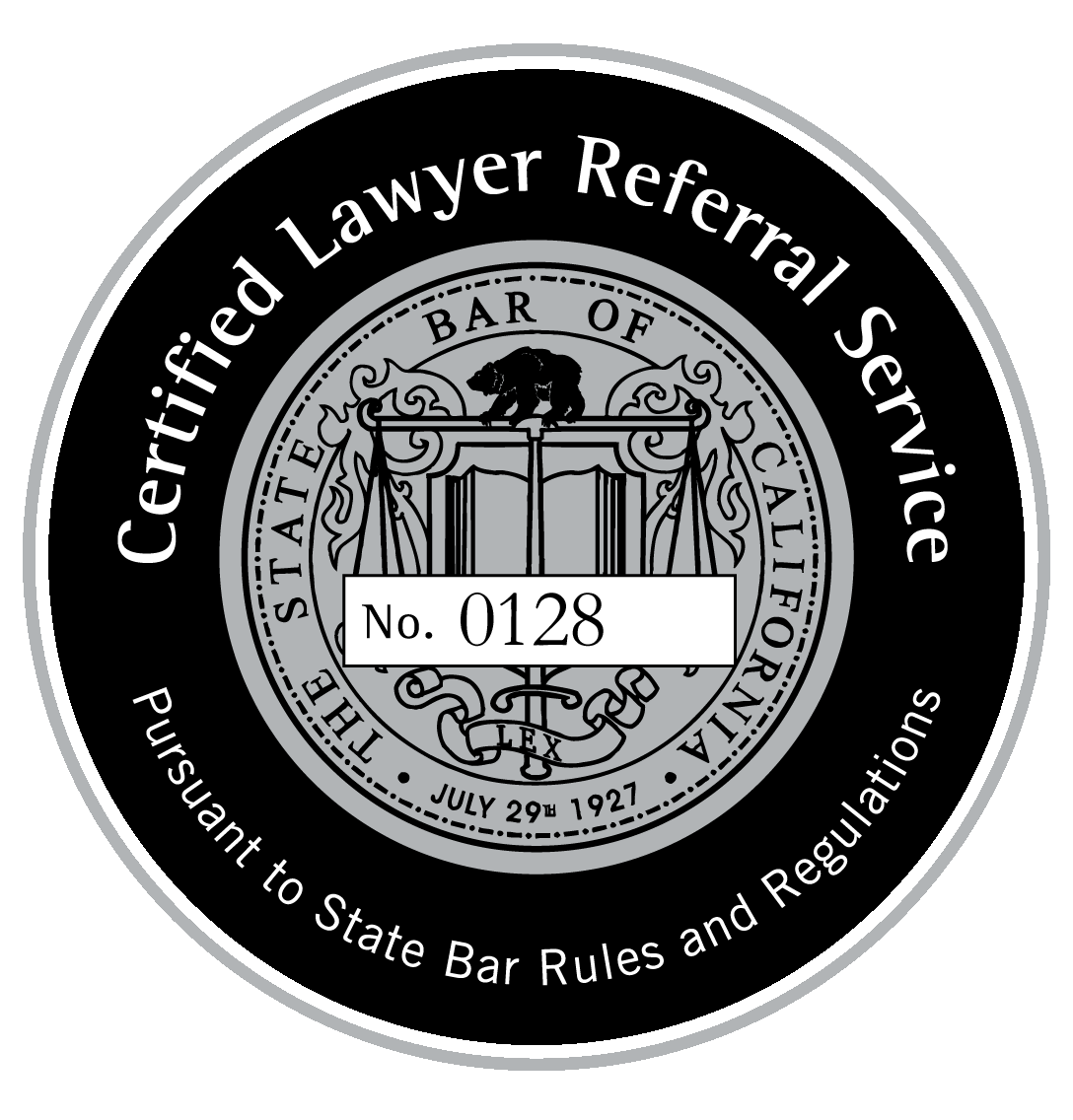 Reproduction in whole or in part in any form or medium without express written permission is prohibited. Service provided by 1000Attorneys.com, a State Bar Certified Attorney Referral and Information Service ( Certification # 0128 ). Disclaimer: All Lawyer Referrals are unbiased and impartial. This service is not paid lawyer advertising nor is the service owned or operated by lawyers receiving referrals. Members of our network must meet minimal requirements set forth by the service and the CA State Bar. Information provided in this website is not legal advice and no attorney-client relationship if formed by use of this website. 1000Attorneys.com | California Attorney Search And State Bar Certified Attorney Referral Service | Los Angeles, California | info@1000attorneys.com | 661-310-7999 | Locations: Beverly Hills, Los Angeles, Long Beach, Glendale, Santa Clarita, Lancaster, Palmdale, Pomona, Torrance, Pasadena, El Monte, Downey, Inglewood, West Covina, Norwalk, Burbank, Newport Beach, Laguna Beach, Santa Monica, Anaheim, Santa Ana, Irvine, and San Diego