>Why is important to hire
pre-screened California
estate planning attorneys.
Everyone in California has an estate. An estate is all that you own by definition, which includes all land, cars, jewelry, stocks, and assets. Though easy in principle, what happens when you die? Who's going to receive your assets?
This is where it comes to an estate plan. An estate plan, which contains legal documents that contain guidance, helps you to provide for the future of your family upon your death.
​
This process of preparation can be a daunting, mental, and stressful one. Although it's best to consult with a California estate planning lawyer to ensure that all problems are properly handled and sound decisions are made about your proposal, this guide highlights what a California estate planning lawyer can do for you.
​
A California estate planning attorney, also known as an estate law attorney or probate attorney, assists with the process of estate planning by writing down the wishes for disability and death.
This counsel will understand the right documentation to use and will propose alternatives to ensure that your objectives are properly carried out.
​
In addition, an attorney for estate law would have knowledge of state and federal laws that may influence how your estate is inventoried, valued, distributed, and taxed upon your death and will inform you adequately if that happens regarding the probate process.
CALIFORNIA STATE BAR CERTIFIED LAWYER REFERRAL SERVICE
On average 43 California attorneys are investigated for misconduct daily. Find vetted, honest, and experienced local attorneys. Unbiased lawyer referrals are available 24/7.
California Bar Certified
Lawyer Referral
And Information Service
Certification #0128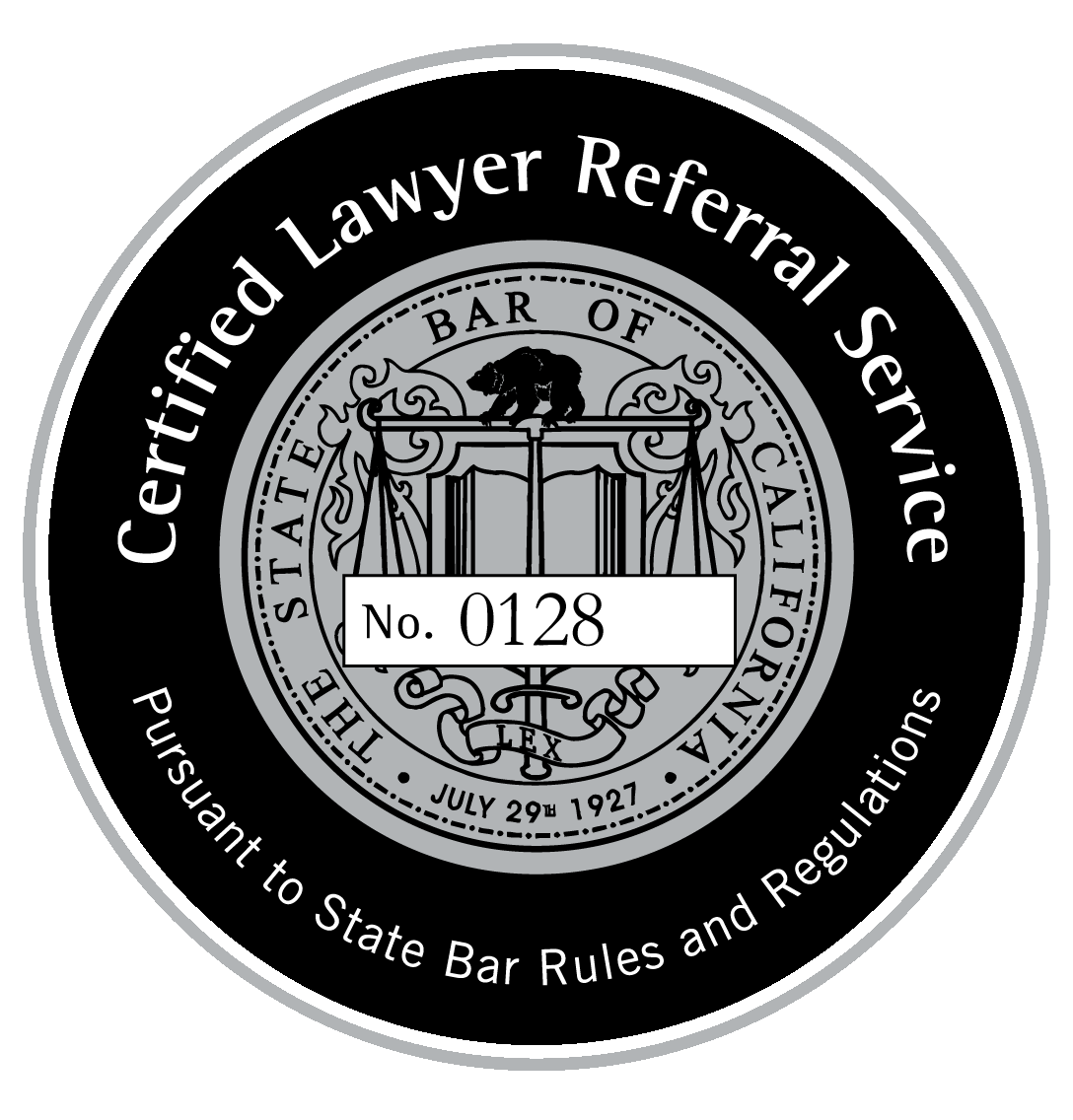 Attorneys from our network have received multiple awards:
Our vetting process includes:
Credentials
We fact-check professional associations, degrees, awards, working experience, and continuing education requirements.
Ethics
Our team conducts criminal background checks and verifies that each attorney is in good standing with the California State Bar at all times.
Performance
Attorneys are required to submit progress reports while they work on your case. We monitor his/her performance until your case is resolved.
Legal Fees & Settlements
We also make sure attorneys in our network charge reasonable legal fees and that settlement awards are disbursed on time to our clients.
Excellent service. I was assigned a lawyer within minutes. He called me within a few hours to discuss my case.
​
Husam Sam Asi
I had been trying for a week to find an attorney that really cared to take my case. Had talked to 5 other lawyers and not once responded back nor answered. Thats when i reached out, and started talking to alex. Im on the list to start my case. Thanks
​
They were so quick to respond. I got a response from one of the attorneys within a day! He was extremely friendly and professional. I will update this review with the outcome!
​
Cases were filed against California attorneys and people holding themselves out fraudulently as attorneys.
Amount reimbursed by the California State Bar to 291 victims of attorney misconduct.
Cases of unauthorized practice of law were opened by the California State Bar for investigation.
California attorneys were either disbarred or suspended for offenses involving serious dishonesty and/or fraud.
*Data obtained from The California State Bar's public records. Official discipline information can be found on an attorney's individual profile.
2021 California attorney discipline summary:
OUR CALIFORNIA STATE BAR CERTIFICATION
The State Bar of California is the regulatory agency for California lawyers in charge of admissions and discipline. The State Bar is not a lawyer referral service and cannot give any legal advice or direct anyone seeking a referral to a specific attorney or conducting an attorney search for a specific case.
As a certified lawyer referral service, 1000Attorneys.com - California State Bar Attorney Search is controlled by statute (Business & Professions Code section 6155 and State Bar Rules Title 3. Programs and Services. Division 5. Providers of Programs and Services. Chapter 3. Lawyer Referral Services). Most legal directories, attorney networks, or client-lawyer matching platforms found online are not certified.
Often, these legal platforms and lawyer directories are agencies advertising on behalf of a pool of lawyers who share the high costs associated with marketing their services. Therefore, any attorney who pays to be listed can set up a profile.
​
"Our certification ensures that clients are referred to experienced, insured, qualified attorneys who are committed to serving clients with efficiency and integrity"
Our certification also protects the public by establishing minimum standards that each participating attorney must meet. It also serves the public by supporting activities to provide affordable legal services.