Open 24 hours -
FREE

Case Review & Lawyer Referrals Within 15 Minutes
FIND
TOP-RATED
CALIFORNIA
ATTORNEYS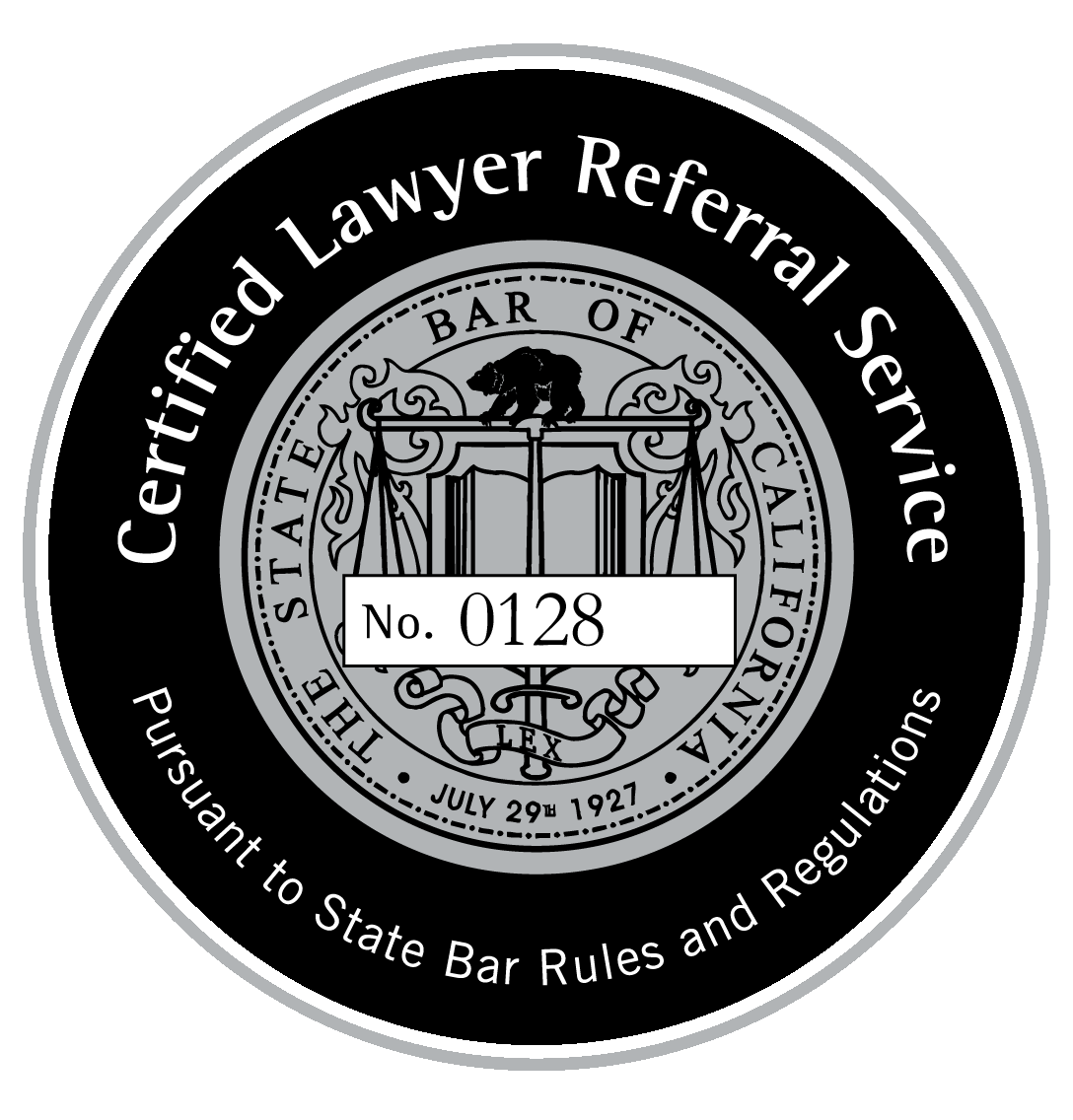 Make an Informed Decision, Work With The Right CA Lawyers
1000Attorneys.com
State Bar of California Certified Lawyer Referrals
" Hundreds of California lawyers are disciplined every year for committing unethical or criminal acts. As a State Bar of California Certified lawyer referral service, we can refer you to pre-screened, experienced and ethical lawyers in Los Angeles, Orange, and San Diego Counties.
Our certification protects you by finding the right lawyer in our network for your legal case. Lawyer referrals are unbiased and legal consultations are FREE, we are open 24/7. Get an answer within 15 minutes of submitting your case details."
1000Attorneys.com - California State Bar Attorney Search is a dynamic group of young professionals, law students and concerned citizens committed to making the legal industry better, more transparent and ethical.
Our legal department operates 24 hours a day, 7 days a week assisting people who need legal help but whose ability to search and locate reputable California Lawyers is frustrated by unreliable legal marketing of self-promoting and obviously biased legal advertising.
Since 2005 our team has been working closely with the State Bar of California (certification # 0128) by providing attorney search services and lawyer referrals.
We conduct due diligence by researching, reviewing and recommending the best local attorney with proven experience in the type of law your case requires.
1000Attorneys.com California State Bar Attorney Search is not owned or operated by lawyers receiving referrals; our objective is that you receive comprehensive, high-quality legal services by top-rated California attorneys.
CALIFORNIA ATTORNEY SEARCH & LAWYER REFERRALS
Attorneys from our network are highly vetted for working experience, ethical standards, professional associations, client reviews, degrees, license status, and fair legal fees. Referrals to California lawyers are 100% unbiased and impartial.
A governing committee oversees each attorney's performance while they work with our clients. Our certification with the California State Bar ensures you are referred to attorneys who have a tracking record of excellent service.
The main benefits when hiring our legal professionals are confidence and peace of mind. Work with the right lawyer from day one. Make an informed decision right now by submitting your case details below!
"I'm very satisfied with the outcome of my case"
"I've used this referral service multiple times"
"These lawyers are very reliable and professional"
"Best attorney search service I found so far"
THE STATE BAR OF CALIFORNIA
The State Bar of California is the regulatory agency for California lawyers in charge of admissions and discipline. The State Bar is not a lawyer referral service and cannot give any legal advice or direct anyone seeking a referral to a specific attorney or conducting an attorney search for a specific case.
As a certified lawyer referral service,

1000Attorneys.com

-

California State Bar Attorney Search

is controlled by statute (Business & Professions Code section 6155 and State Bar Rules Title 3. Programs and Services. Division 5. Providers of Programs and Services. Chapter 3. Lawyer Referral Services).
Not all legal directories, attorney networks or client-lawyer matching platforms found online are certified. Often times these "legal groups" are agencies advertising on behalf of a pool of lawyers who share the high costs associated with marketing their services. The public is strongly advised to perform due diligence when choosing legal representation using such agencies.
An organization that wants to operate as a lawyer referral service must apply for and receive certification from the State Bar of California to market its services to the public. Certification ensures that clients receive referrals for attorneys who are experienced, insured, qualified and committed to serving clients with a wide range of legal problems.
Our certification protects the public by establishing minimum standards that each participating attorney must meet. It also serves the public by supporting activities to provide affordable legal services.