FIND

THE BEST

CALIFORNIA LAWYERS NEAR YOU NOW!
On average, 43 California lawyers are reported for misconduct daily. Work with vetted, honest, and experienced local California attorneys from day one. Request a FREE lawyer referral!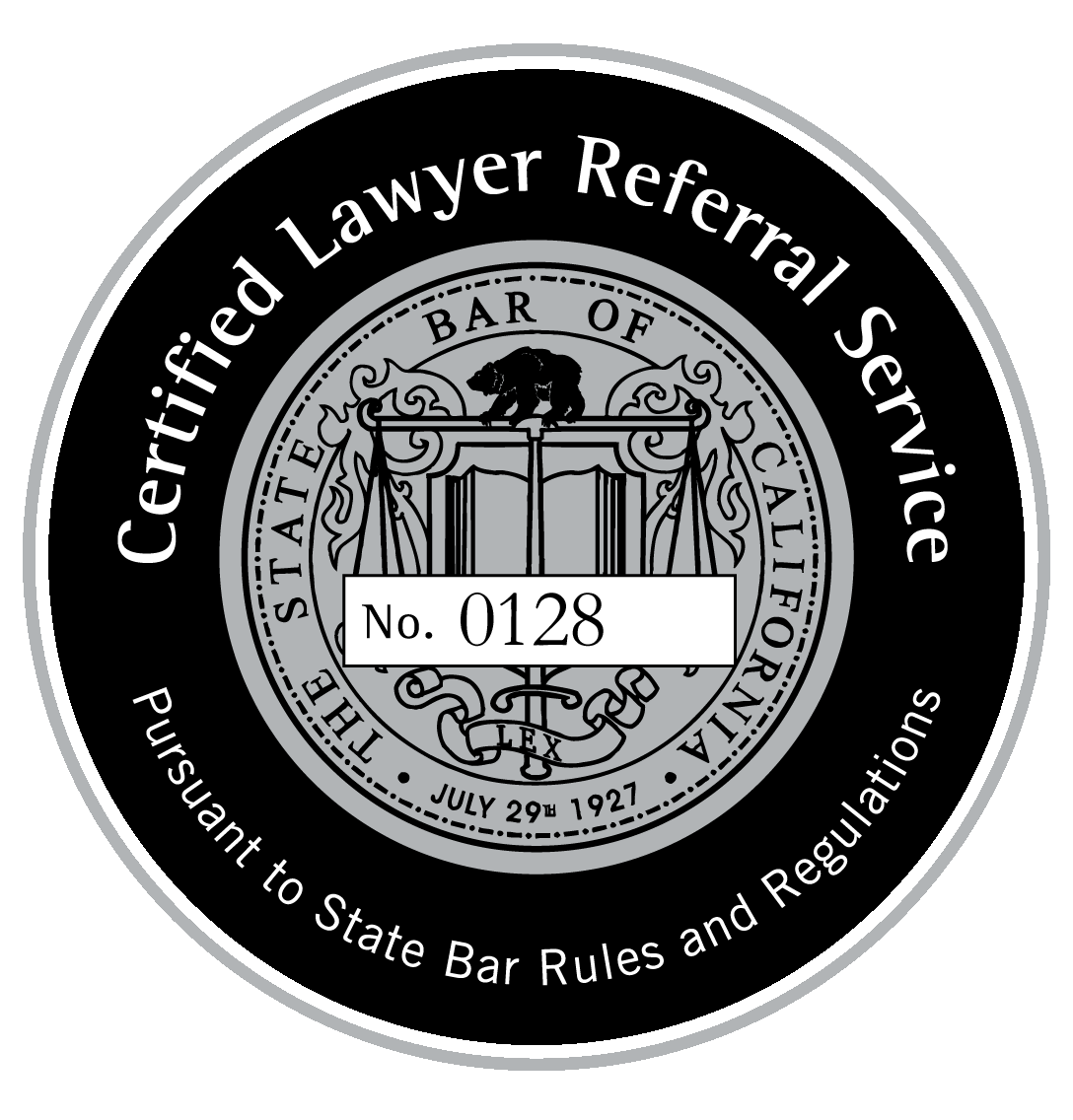 Attorneys from our network have received multiple awards:
The importance of vetting California attorneys
How choosing experienced and ethical lawyers can impact the outcome of your legal case
A California bar-certified lawyer referral service is an important resource for finding pre-screened and reputable attorneys in California. Unlike self-serving lawyer marketing, a referral service is unbiased and provides free lawyer referrals based on verified information about California attorneys, including their qualifications, experience, and areas of expertise.
​
When working with vetted California attorneys, you can be confident that they understand the legal system and have the skills and knowledge necessary to effectively represent your interests. They will be able to identify potential issues, develop strategies to address them, and anticipate and respond to the opposing party's actions.
​
Similarly, working with an ethical attorney can help ensure that your case is handled in a fair and honest manner. Ethical California attorneys will always put their client's best interests first and will not engage in any conduct that could be considered dishonest or deceitful. This is important when protecting your rights and interests in a legal case.
​
Choosing the right attorneys is crucial to maximize the chances of a successful outcome in a legal case and establishing trust and confidence in the attorney-client relationship.
Our California attorney vetting process includes:
Credentials
We fact-check professional associations, degrees, awards, working experience, and continuing education requirements.
Ethics
Our team conducts criminal background checks and verifies that each attorney is in good standing with the California State Bar at all times.
Performance
Attorneys are required to submit progress reports while they work on your case. We monitor his/her performance until your case is resolved.
Legal Fees & Settlements
We also make sure attorneys in our network charge reasonable legal fees and that settlement awards are disbursed on time to our clients.
Excellent service. I was assigned a lawyer within minutes. He called me within a few hours to discuss my case.
​
Husam Sam Asi
I had been trying for a week to find an attorney that really cared to take my case. Had talked to 5 other lawyers and not once responded back nor answered. Thats when i reached out, and started talking to alex. Im on the list to start my case. Thanks
​
They were so quick to respond. I got a response from one of the attorneys within a day! He was extremely friendly and professional. I will update this review with the outcome!
​
Cases were filed against California attorneys and people holding themselves out fraudulently as attorneys.
Amount reimbursed by the California State Bar to 261 victims of attorney misconduct.
Cases of unauthorized practice of law were opened by the California State Bar for investigation.
California attorneys were either disbarred or suspended for offenses involving serious dishonesty and/or fraud.
*Data obtained from The California State Bar's public records. Official discipline information can be found on an attorney's individual profile.
2022 California attorney discipline summary:
Our certification with The State Bar of California
The State Bar of California is the regulatory agency for California lawyers in charge of admissions and discipline. The State Bar is not a lawyer referral service and cannot give any legal advice or direct anyone seeking a referral to a specific attorney or conducting an attorney search for a specific case.
Most legal directories, attorney networks, or client-lawyer matching platforms found online are not certified. Often, these legal platforms and lawyer directories are agencies advertising on behalf of a pool of lawyers who share the high costs associated with marketing their services (always read the fine print at the bottom of the site). Therefore, any attorney who pays to be listed can set up a biased and self-serving profile.
​
"Our certification ensures that clients are referred to experienced, insured, qualified attorneys who are committed to serving clients with efficiency and integrity"
Our certification also protects the public by establishing minimum standards that each participating attorney must meet. It also serves the public by supporting activities to provide affordable legal services.